3 cups chihombiro mushroom
1/2 tsp salt
1/4 tsp ground black pepper (optional)
1/2 tsp curry powder (optional)
1 small onion
2 medium tomatoes, chopped
1 tsp tomato puree
70-100 ml water
1 tbsp cooking oil
The chihombiro mushroom, also known as Chanterelle mushroom is a delicacy. It has this fantastic peppery, meaty flavour. Not only is it delicious but also nutritious. Being a mushroom, it's obviously a very good source of protein. Chihombori is known to contain nutrients, vitamins and minerals that promote brain health, healthy skin and alleviate PMS syndrome among other things.I've prepared it here in the most simple and commonly known way here in Zimbabwe. You'll love it with sadza or any other starch for that matter! My family enjoyed this a lot. You can learn more about the chihombiro mushroom by clicking
here
.
Equipment
Colander
Chopping board
Sharp knife
Frying pan
Wooden spoon
Instructions
Get your ingredients together. These include; 3 cups chihombiro mushroom
1/2 tsp salt
1/4 tsp ground black pepper (optional)
1/2 tsp curry powder (optional)
1 small onion
2 medium tomatoes, chopped
1 tsp tomato puree
70- 100 ml water
1 tbsp cooking oil
Wash the mushroom thoroughly and allow to drain in the colander. Cut the mushroom into bite size pieces.
Heat oil in pan. Add the mushroom. Add salt and pepper. Fry for 10 minutes, stirring regularly.
Add 50 ml of water and allow to cook until the water is finished. Fry again for about a minute.
Add onion and curry powder. Fry for 2 min. Add the tomatoes and tomato puree. Cook for 3-5 minutes, stirring frequently.
Add 20-50 ml of water and allow to simmer for 5 more minutes. Your mushroom stew is ready. Enjoy!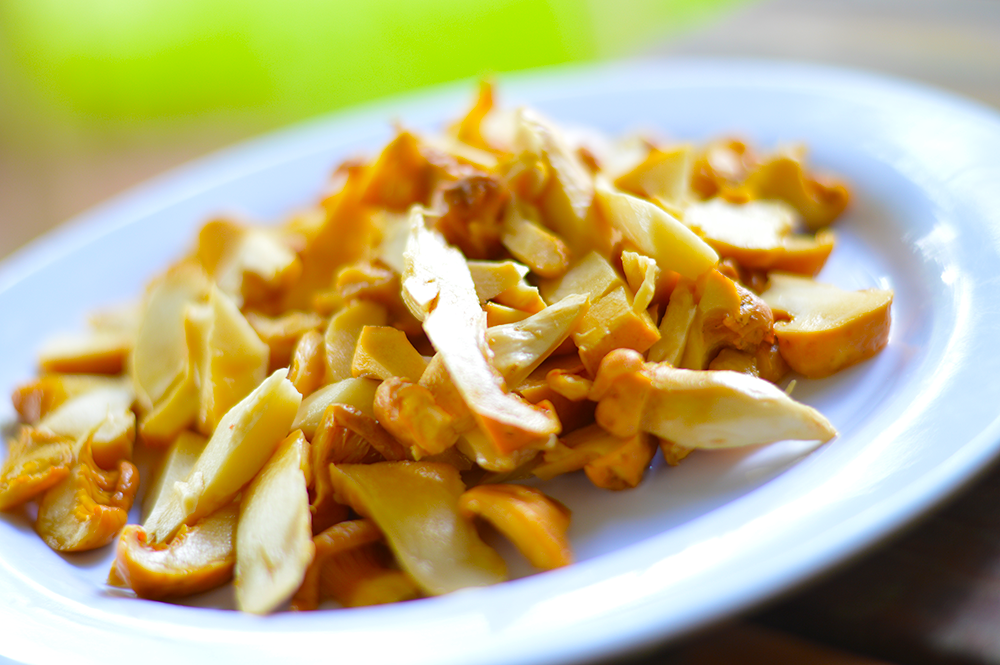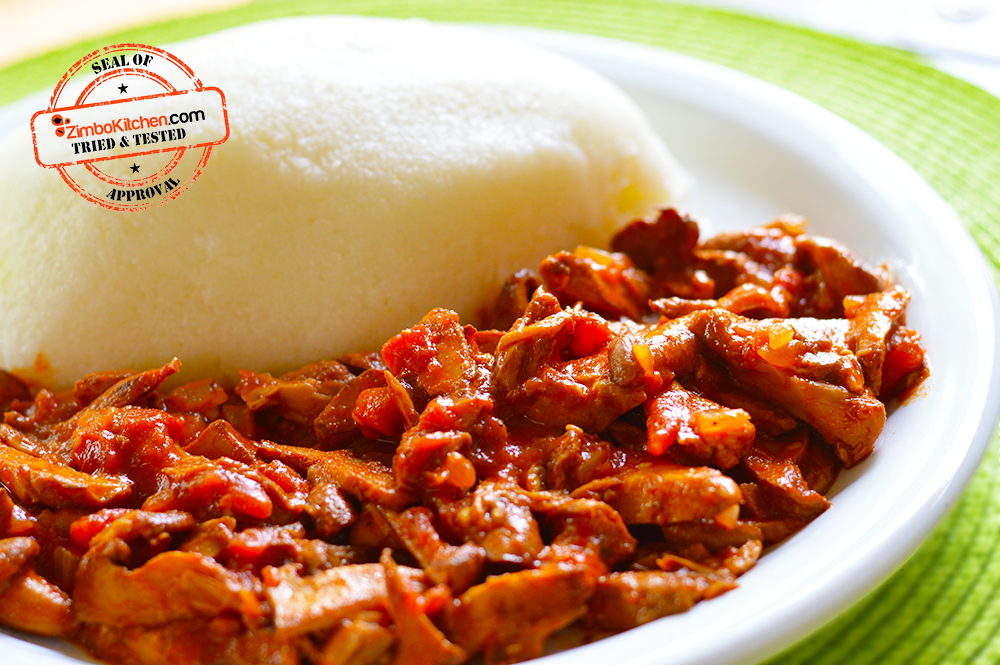 [sp-form formid=7711]