3 tbsp baobab fruit powder
2 medium bananas, sliced
100g Greek yoghurt, chilled
300 ml fresh milk, chilled
This smoothie was absolutely delicious. The whole family including my
1 year old
 now 4 year old daughter loved it. Not only is it tasty, it's also very healthy. If you remember from my post of the
luscious mawuyu umkhomo cake
, baobab fruit is a super fruit. It has tremendous health benefits, coupling this with the health benefits of bananas, yoghurt and milk… your body will be thanking you and so will your taste buds 🙂
Resources/Equipment You Will Need
Blender (check my online store if you need one)
Measuring jug
Knife
Tablespoon
Quick Instructions
Get your ingredients ready. These are 3  tbsp baobab fruit powder; 2 medium bananas, sliced; 100g Greek yoghurt and 300 ml fresh milk. Make sure that your fresh milk and Greek yoghurt are chilled so you can serve it cool immediately after preparation.
Put all the in a measuring jug.
Give it a quick whiz with the blender until smooth and there's an even consistency.
Your smoothie is ready. Enjoy!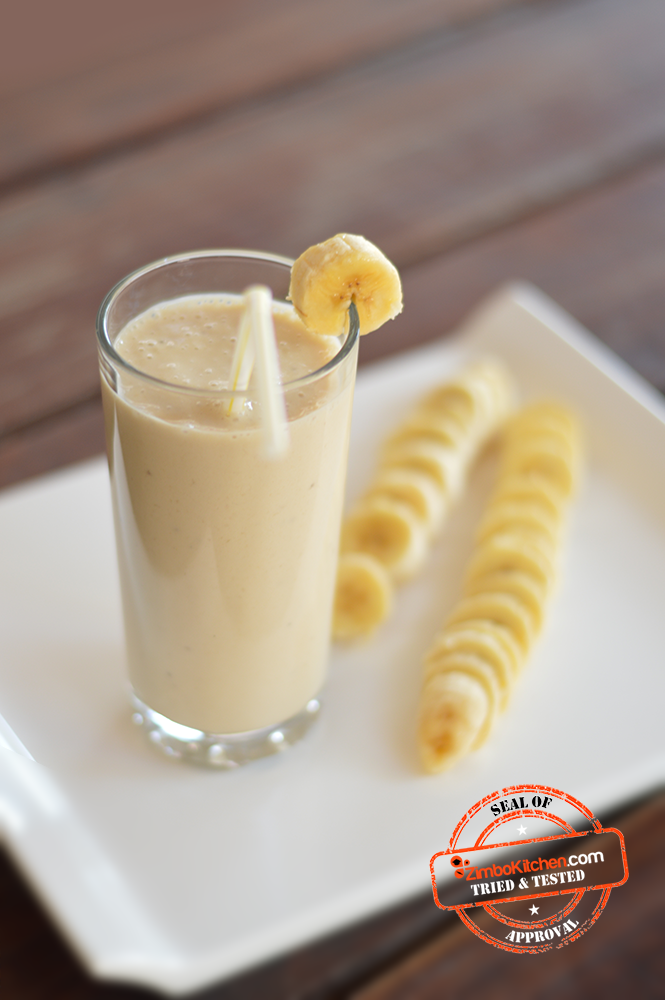 Oh and note that there's no added sugar, it has natural sweetness from the bananas. You definitely have got to try this. Serve it immediately after blending. You may however turn this into a yoghurt by simply refrigerating it for about 20 minutes. It thickens and you'll have your own home-made mawuyu, umkhomo, baobab fruit yoghurt!
[sp-form formid=7711]