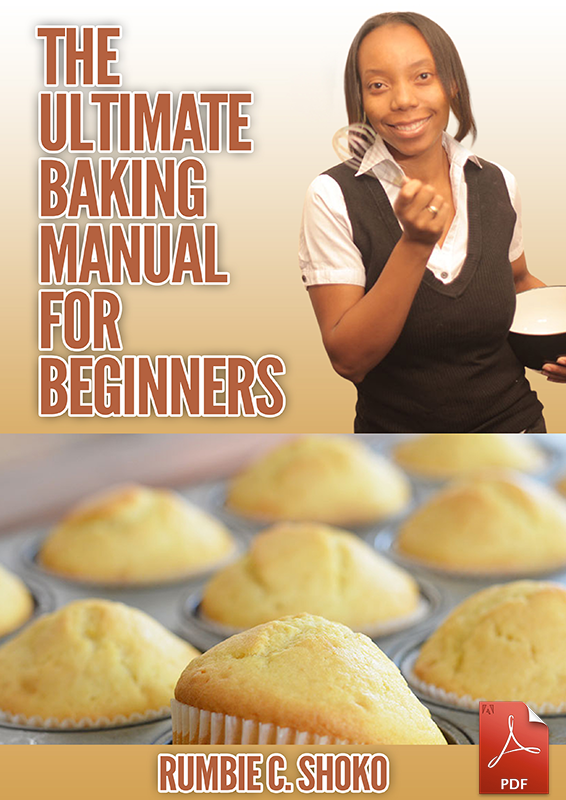 From Rumbie's Desk
The job has been done…STOP THE HIT AND MISS…it's time to beat your baking fears and failures into EVERLASTING submission!
Welcome to The Ultimate Baking Manual for Beginners – an eBook that teaches learners how to bake.
This is the only guide you will EVER need to become an OUTSTANDING home baker. I started baking at age 10 more than 20 years ago! I wrote this manual because I know first hand the terrible TORMENT of failed cakes – leaving your head spinning what went wrong.
In this beginners Manual, I take you by the hand through the FUNDAMENTALS of home baking. To be a GREAT home baker you NEED the fundamentals there are no two ways about it!
Did you know that baking is a science…a simple science?
Would you like to be baking like this…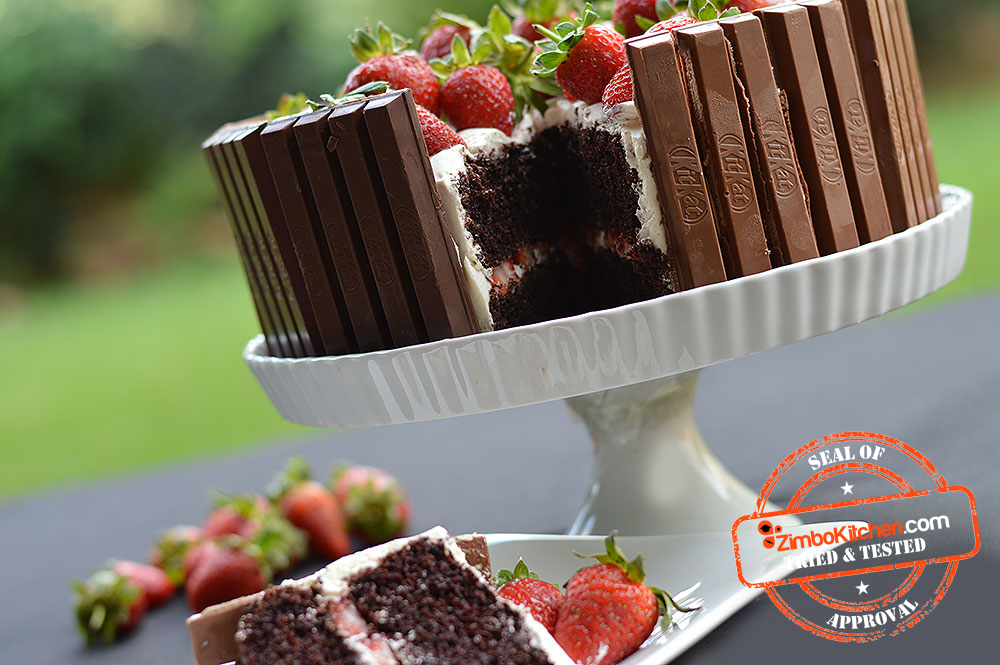 Or this….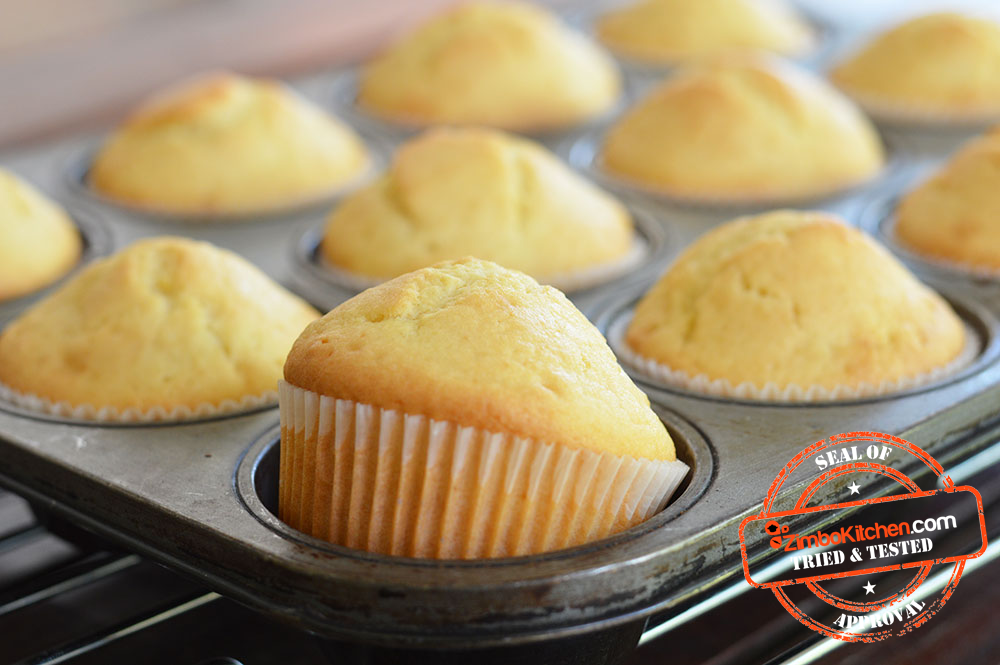 Once you master what I teach you in this manual, you will FOREVER be a HAPPY, MOTIVATED home baker. You will be able to make any baked product you so wish at a whim because no longer will you be groping in the dark like I see many doing.
LISTEN…if you are new to baking or struggling with baking this is what you really need.
LET OTHERS speak out…
Hi Rumbie … I am baking for my family and your baking course has really contributed immensely to my passion of baking – Ruth
Yipeee my red velvet cake came out perfecto. I only creamed the top, but added strawberries as decorative topping. love the taste of the strawberry and cake too. Thanks Rumbie you are the best – Musta
Thank you so much…its very exciting and relevant for someone like me new to baking and you present it in a way that I can easily understand. I baked a carrot cake and my family absolutely loved it – Matilda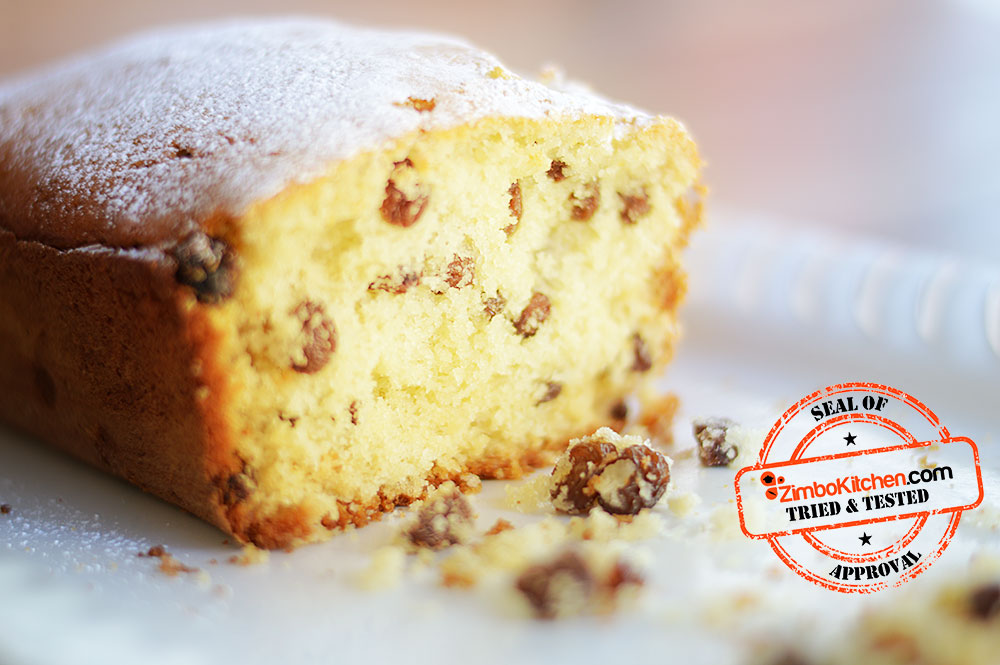 After reading and doing what this manual says;
you will have a full appreciation of the roles that the different ingredients play as well as how to correctly measure and substitute them (you have no idea how many cakes fail due to incorrect measurements and substitutions),
you will understand the different baking techniques and where to apply them (we just don't bake, we use techniques)
you shall be able to troubleshoot should anything go wrong with your baked product (unless you want to keep failing again and again)
you shall be able to come up with/create your own cakes, cupcakes or muffin recipes from scratch (free yourself from cook books and create your own baked product ideas from scratch) .
In essence, after going into this manual, without a clue how to bake…you will come out the other side a well-equipped, well-able home-baker.
So hey, go ahead and GET your copy for $15.00 $4.00 only… this outrageous offer is closing shortly and price will more than treble!
If you keep his manual in the family…it will birth great bakers for years to come!
The Manual will be in PDF and is 1.5 MB file size and 80 pages of easy to follow enjoyable and practical reading. You will learn virtually ALL there is to be known about home baking. You will be able to download your Manual (and print if you wish) to any device including mobile devices that support PDF.
You can order via Paypal and download immediately by clicking here
Or
via Ecocash by sending your payment (of $15.00 $4.00) to 0772 417 616 (C. R. Shoko) and then do any one of following quick steps to get your download link;
Send me an app message with Ecocash paying name on same number to get your download link via whatsapp

SMS or app your email address including your Ecocash paying name to same number to get your download link via email

NO Email??? No Problem!!! Let me know when ordering so I send you your Manual via Whatsapp (just make sure you have latest Whatsapp version on your device).
NB: Please note this is not a recipe ebook but a baking manual
I am waiting to send you your Manual, HURRY price revision imminent.
Yours truly,
Rumbie.
.