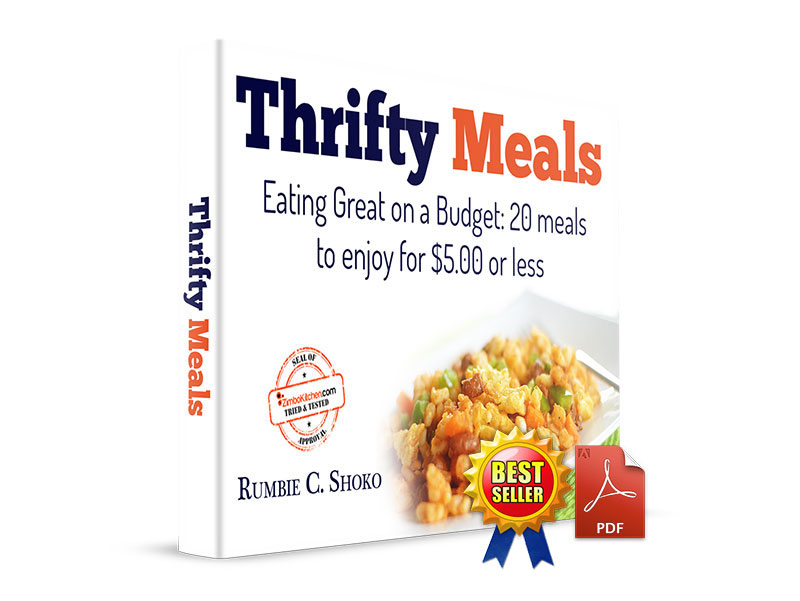 From Rumbie's Desk
It's here…
Am talking about my latest eBook that I want to help you the Zimbabwean home chef beat the liquidity crunch into submission through a variety of some lovely 20 meals that can be done for $5.00 or under.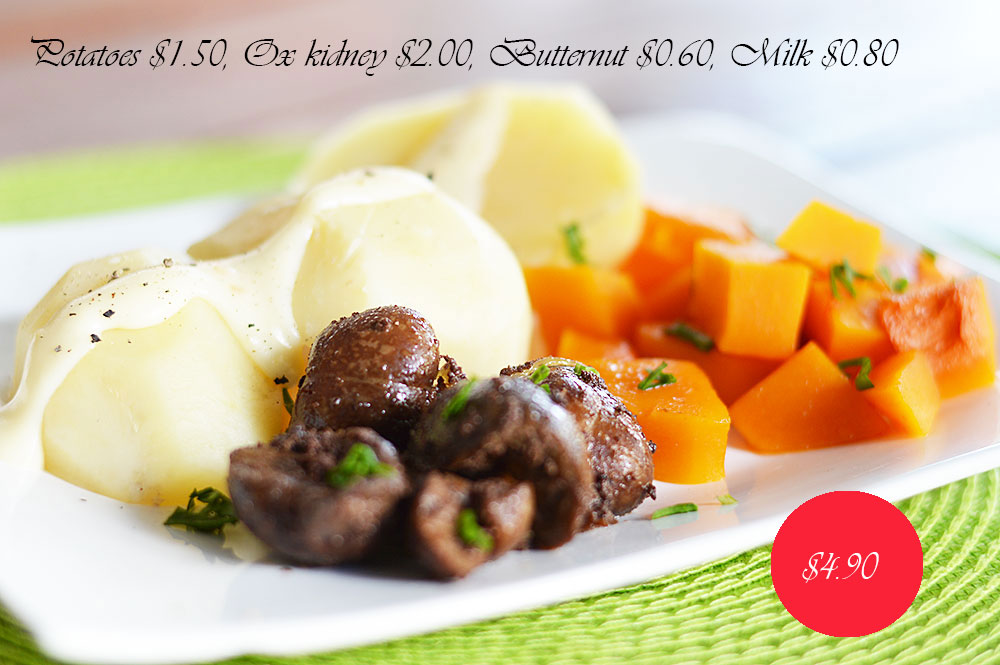 Here is what those who have already secured this handy eBook for themselves have been telling me…
Rumb[ie] I really like your book. The best you have ever [had]. Planned meals with a budget lovely. – S.K

Thank you so much am so excited about the new recipes. I love it. – G. K

Received with thanks. Am so excited! Can't wait to try them. You are Heaven sent. – E. M

Excellent manageable meals. Thanks! – S. M

ummmm the recipes are so great,thanks so much,takatotanga kubika yerice,meatballs nebutternut waaaal – V.C

Hmmmm thanks for the recipes did trotters today everyone licked their finger and asked for some more. I am one happy customer lol. Will 

definitely

 get more of them [books] soon. 

Definitely

.. Ohh…l am so happy tomorrow trying the knuckle and bean recipe – F.B
Armed with this recipe eBook there is no need to cook and eat low quality meals because your pocket is starved…let it end right here!
That's not all, all the meals in this latest eBook are designed to feed a family of up to five, yes up to 5.
I called the eBook…
Thrifty Meals. Eating Great on a Budget: 20 Meals to Enjoy for $5.00 or Less.
Meal ideas in the eBook are backed by a variety of ingredients such as Mealie Meal, Rice, Potatoes, Spaghetti, Mince, Eggs, Beef, Pork and Vegs, I applied myself to playing with combinations of these ingredients to produce some great meals doable on a limited budget.
My idea was not to develop money saving junk meals..NO..rather I sought to help you with ideas for TASTY and inviting yet thrifty meals that are bound to leave those you cook for amazed you did this for only $5.00 or less.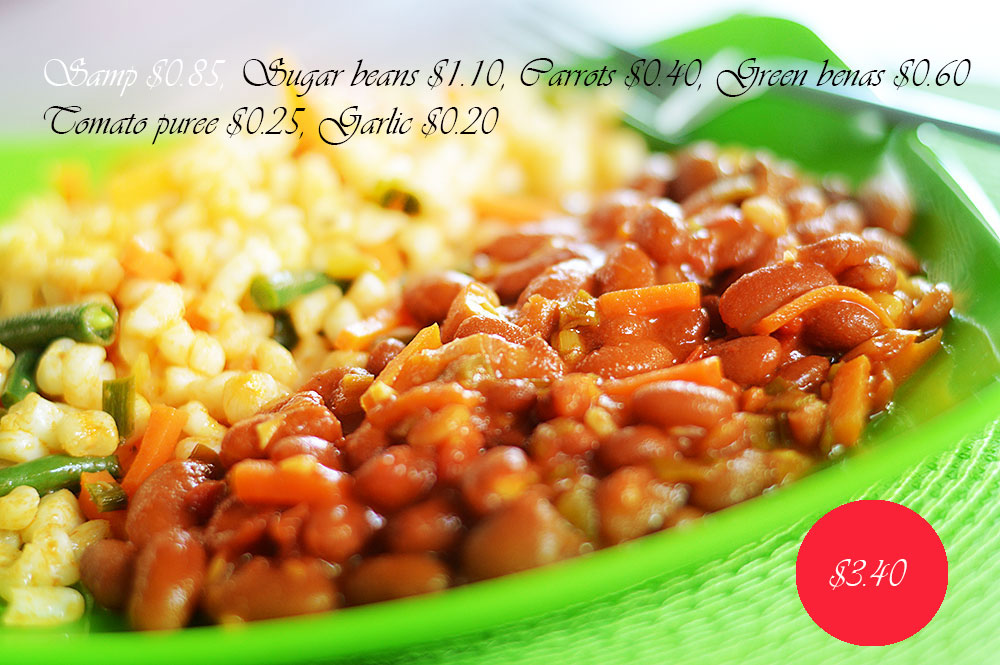 The goal which was well achieved, as you can see from the feedback you just read above, was to make it possible to eat NICE at a minimal cost. I really enjoyed making the eBook, because everything in it is tested. I cooked each and every meal and fed my own family with it.
All ingredients in the eBook are calculated using average prices in TM PnP, OK and Bon Marche the widest available supermarket chains in Zim. So you will get ALL ingredients involved easy (you better know I despise difficult to do recipes!).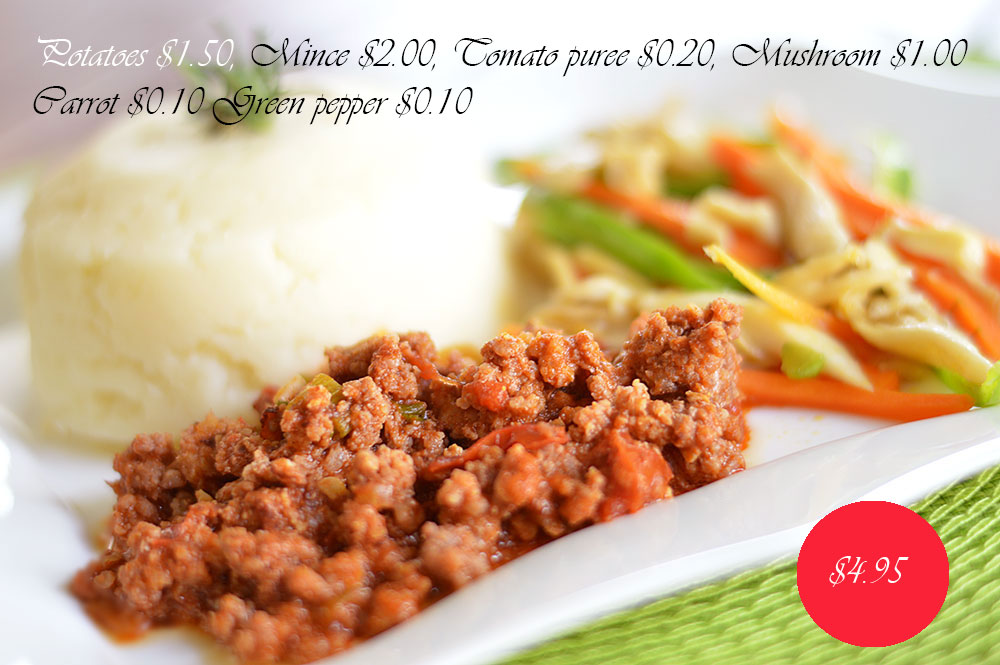 So hey, go ahead and GET your copy for $7.00 $5.00 only (or buy both book 1 & book 2 for $8.00 app me first)… this offer is closing in the coming few hours and price goes back to normal!
The eBook will be in PDF and has 20 meals for you to cook and enjoy without spending more than $5.00 per meal! Your will be able to download your eBook (and print if you wish) to any device including mobile devices that support PDF.
You can order via Paypal and download immediately by clicking here
Or
via Ecocash by sending your payment (of $7.00 $5.00) to 0772 417 616 (C. R. Shoko) and then do any one of following quick steps to get your download link;
Send me an app message with Ecocash paying name on same number to get your download link via whatsapp

SMS or app your email address including your Ecocash paying name to same number to get your download link via email
NO Email??? No Problem!!! Let me know when ordering so I send you your eBook via Whatsapp (just make sure you have latest Whatsapp version on your device)
Am waiting to send you your eBook, HURRY closing soon.
Yours truly,
Rumbie.