1 kg guru (tripe)
Small lemon wedge
Small fresh ginger bulb, peeled
1 tsp garlic and herb seasoning
3 cloves garlic, chopped
1 small onion, chopped
3 medium tomatoes, chopped
1/4 tsp curry powder
1/2 bundle chomolia (covo), chopped
2 tbsp sunflower/canola oil
Many people agree maguru/guru (tripe) is one of our top Zimbabwean delicacies.  I have, however, found that for this delicacy to be enjoyable it takes just a little bit more effort than just boiling it for a long time and then chucking in some onions and tomatoes. So today I have a simple yet flavourful
guru
recipe. It's almost similar to the extremely popular
beef highfiridzi
which many folks enjoy. One more thing I liked about the recipe am sharing today is that the fat did not emulsify- call it
kugwamba
in Shona (probably because I removed it all before cooking and I also used some lemon!).
So, make sure you wash your tripe thoroughly before cooking and remove all the excess fat.
Resources/ Equipment
Large Pot
Cutting board
Sharp knife
Wooden spoon
Instructions
Get your ingredients together. These include 1 kg guru (tripe); Small lemon wedge; Small fresh ginger bulb, peeled; 1 tsp garlic and herb seasoning; 3 cloves garlic, chopped; 1 small onion, chopped; 3 medium tomatoes, chopped; 1/4 tsp curry powder; 1/2 bundle chomolia (covo), chopped and 2 tbsp sunflower/canola/ pure vegetable oil
After thoroughly washing your tripe and removing all excess fat, cut it into medium sized pieces and put in the pot.
Add enough water to just cover the tripe. Add salt, lemon wedge, ginger and garlic and herb seasoning.
Bring to the boil then reduce heat to the lowest point possible and allow to gently simmer until the tripe is tender and cooked through. Discard the ginger, lemon wedge and any excess water.
Add oil and garlic to the tripe. Increase heat to medium-high and fry for 2 minutes. Add onion and curry powder. Fry for another 2 minutes or until the onions are translucent.
Add the chopped tomatoes and allow to cook for a further 3 minutes. Add the chopped vegetables and 1/2 tsp salt and allow them to cook for 3-5 minutes. Your guru and veg is ready, enjoy!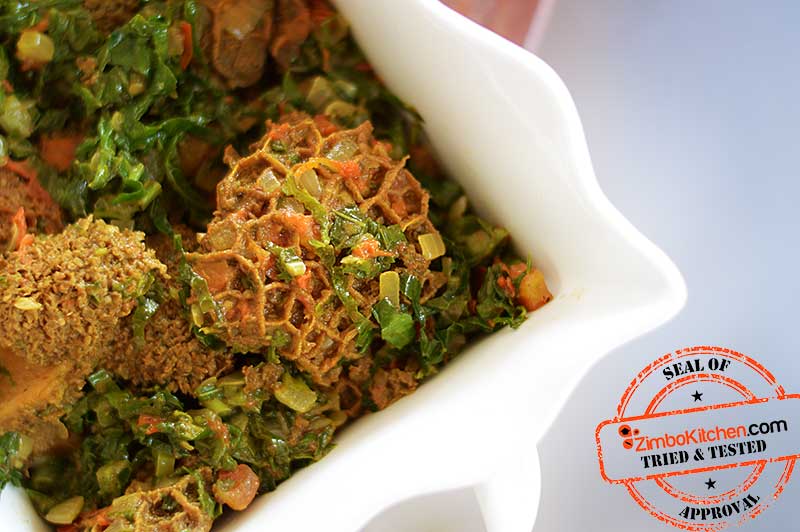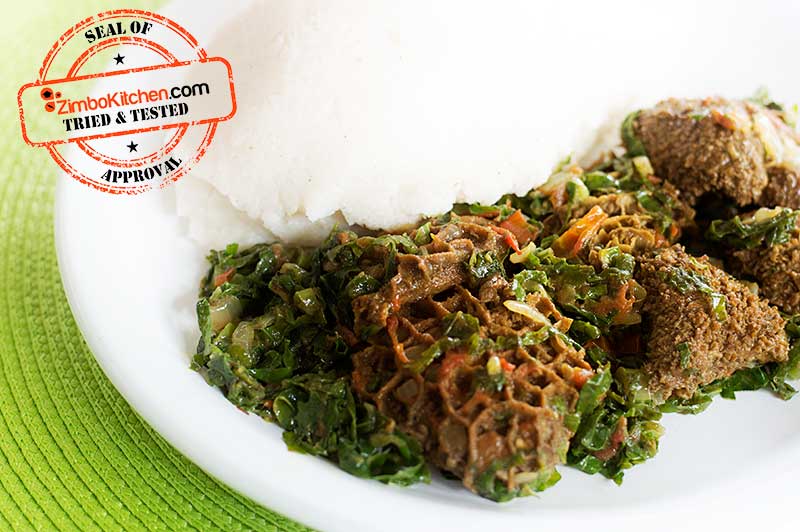 [sp-form formid=7711]