for 1kg Servings
~ -
1 3/4 tbsp peanut butter
2 1/2 tbsp sweet chilli sauce
2 tsp soy sauce
2 cloves garlic, minced
1/2 tsp ginger, grated
1 1/2 tsp lime rind
2 tbsp lime juice
2 tbsp white vinegar
60ml water
This is actually a marinade which you can use for your meats. Be it poultry or beef. There's not much to it in terms of the preparation but the flavour that it adds to the meat  (if you allow it to marinade long enough) is lip-smackingly good 🙂 For the sake of those that cannot "see" the ingredients panel, here are the ingredients  and quantities. The sweet chilli sauce used here is shop bought. 1 3/4 tbsp peanut butter, 2 1/2 tbsp sweet chilli sauce, 2 tsp soy sauce, 2 cloves garlic (minced), 1/2 tsp ginger ( grated), 1 1/2 tsp lime rind, 2 tbsp lime juice, 2 tbsp white vinegar and 60ml water.
Quick Instructions
Get all your ingredients ready. Add the sweet chilli sauce to a jug or bowl. Add the rest of the ingredients. Give a good whisk until everything is well combined.
Pictorial Detailed Instructions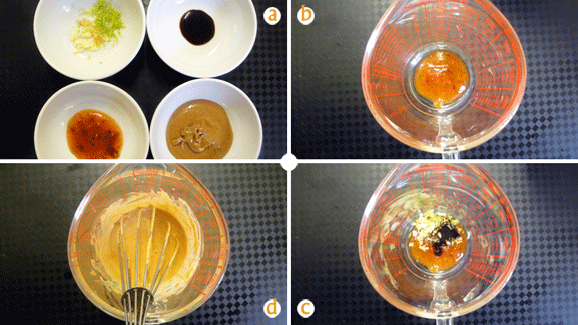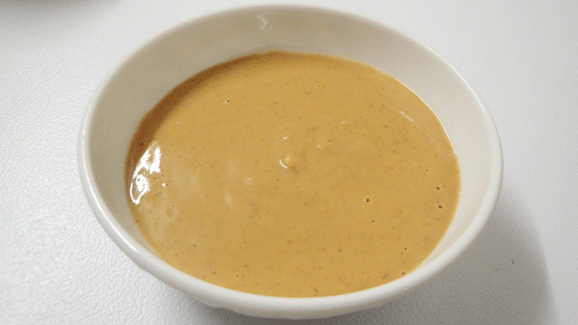 Store in an airtight bottle in the refrigerator for not more than 5 days if not using right away. When you give this a go, do remember to come and let me know how it went, I'd love to hear from you.