2 cups par-boiled rice
4 cups water
3 cloves garlic, chopped finely
1 small onion, chopped
2 carrot, grated
1 1/2 tsp curry powder
2 tbsp cooking oil
For some Zimbabweans, par-boiled rice is associated with the time period when things were extremely difficult in Zim and you could hardly find goods in the supermarket. Par-boiled rice is what was mostly available. Many people despise it now as that's what they mostly ate. But did you know that par-boiled rice is actually a healthier option to partake over white rice?! It is said to be 80% nutritionally similar to brown rice. In fact, all my current rice purchases when I visit the supermarket are par-boiled biased. Here's one of the ways you can spice up your par-boiled rice and enjoy it!
Resources/ Equipment
Good sized pot
Chopping board
Sharp knife
Wooden spoon
Teaspoon
Tablespoon
Instructions
Get your ingredients together. These include; 2 cups par-boiled rice; 4 cups water; 3 cloves garlic, chopped finely; 1 small onion, chopped; 2 carrot, grated; 1 1/2 tsp curry powder and 2 tbsp cooking oil.
Put oil in the pot and add the garlic. Allow the garlic to cook on low heat for about a minute.
Add the chopped onion, carrot and curry powder. Increase heat to medium high and allow to cook for 2 minutes.
Add the rice and salt. Stir occasionally and fry for about 3 minutes. Add the water, bring to the boil then reduce heat.
Simmer gently until the water has been absorbed by the rice. Fluff it up using a fork before serving. Enjoy!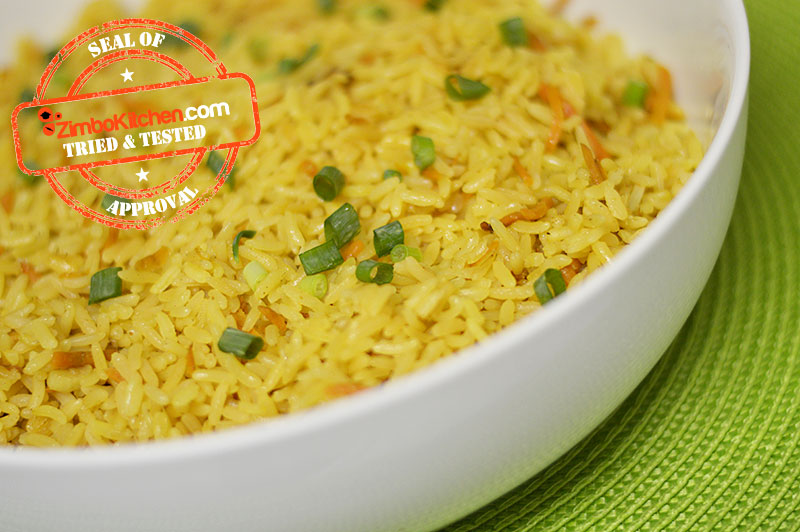 You can serve this rice dish with your preferred relish and vegetables. Do give it a go and let me know how you found it in your kitchen by leaving a comment below.
[sp-form formid=7711]