8 Servings
~ 5 minutes
8 large bananas (halved)
1/2 cup fresh milk
1/2 cup plain flour
1/2 cup self raising flour
1 tsp salt
1 tsp pure vegetable oil
1 tsp vanilla essence
2 eggs (lightly beaten)
Oil for frying
Bananas are one of my daughters' favourite fruit. She loves them as they are, in cake or even as a fritter like I did here! This is a pretty quick dessert and doesn't take much time to prepare. Give it a go and let me know how it goes with you.
Quick Instructions
With your bowl ready, sift your dry ingredients into the bowl. These are plain (1/2 cup) and self-raising flour (1/2 cup) and the salt (1 tsp). Gradually whisk in the eggs (2).
Whisking still, add milk (1/2 cup), vanilla essence (1 tsp) and oil (1 tsp). Whisk until everything is mixed well and the batter is of a thin consistency.
Working in batches, dip banana halves into the batter. Heat oil in pan and add the batter-coated bananas. Fry until bananas turn golden brown. Repeat process until all the banana halves are cooked. Do not overcrowd your pan.
Once the banana fritters have turned golden brown, remove them from heat and place on greaseproof paper.
Immediately sprinkle caster sugar onto the banana fritters whilst they are still hot. And there you have it, your banana fritter are ready. Serve with Ice-cream or custard.
Pictorial Detailed Instructions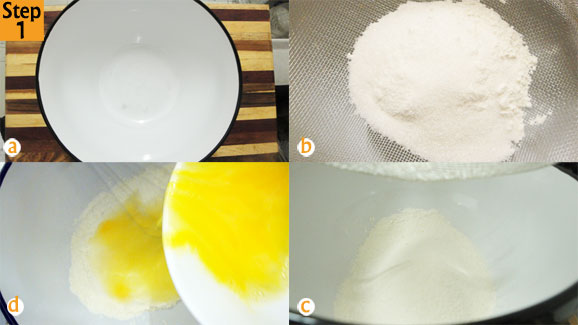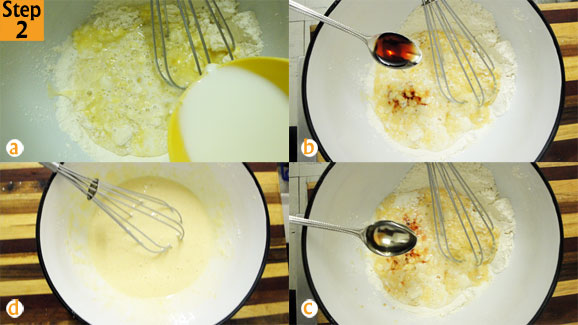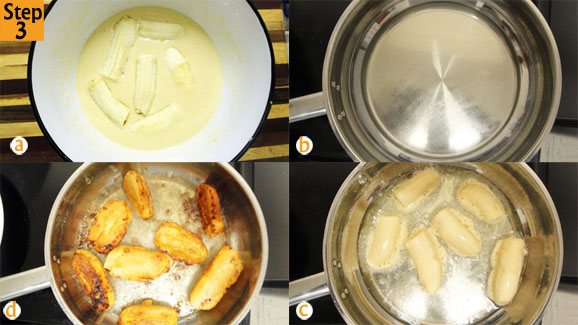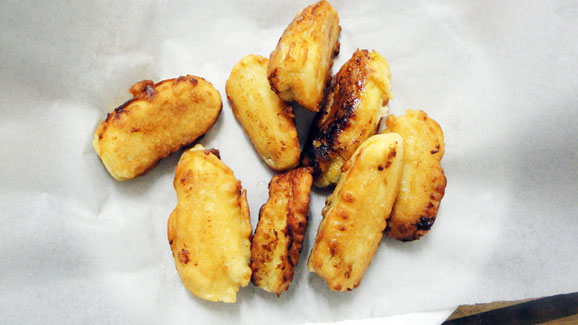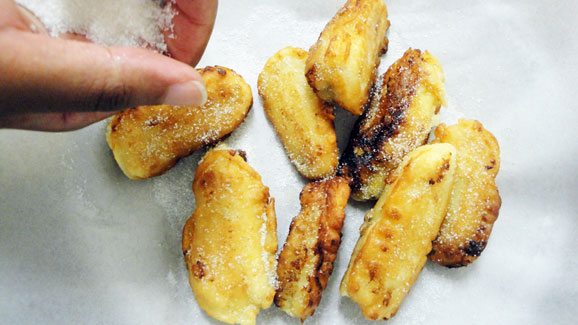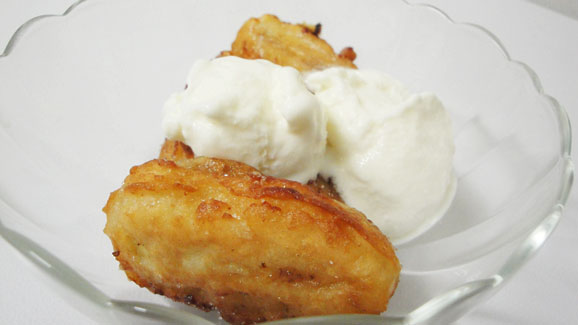 This is a straight forward simple recipe which I hope you will do for yourself or someone special to you. It's really a nice simple dessert which is something different yet not that much taxing in terms of preparation. If you haven't been receiving my emails with recipe updates please be my guest by signing-up for my special and popular newsletter – ZimboKitchen Today. This newsletter will ensure that you never miss anything happening on ZimboKitchen even if you are unable to check-in on the site. Once you sign-up here please immediately confirm your subscription in your inbox to start receiving my emails. Thank you so much for your company!