35 Servings
~ 10- 15 minutes
250 g/ 8.8 oz margarine / butter (softened)
140 g/ 4.9 oz castor sugar
3 eggs
2 tsp vanilla essence
300 g/ 10.5 oz plain flour (all purpose flour)
I love biscuits! Especially with a cuppa as a late night snack… yep…LATE NIGHT snack!!! And no, I don't really worry about calories or weight gain… can't seem to gain any! Nothing beats fresh, out of the oven, home-made biscuits or as they like to call them in the States- cookies. They are actually quite easy to make and don't take time either in the oven.
Quick Instructions
Preheat oven to 180 degrees Celsius/ 350 degrees Fahrenheit/ gas mark 6. Get your baking sheet ready, lightly grease it and set aside. Place margarine/ butter (250 g) in a bowl and add sugar (140 g).
MIX (not cream) the margarine and sugar together until they are just mixed together. Do not over-beat here. Add vanilla essence (2 tsp), eggs (3 medium) and mix well.
Place a sieve on top of the bowl with margarine, sugar and eggs mixture. Put flour (300 g) on the sieve and sift. Combine ingredients well until a crumbly dough forms.
Finish off the mixing with your hands. Transfer biscuit dough to lightly floured board, press it a little with your hands then  evenly flatten it out using a rolling pin. Take set aside greased baking sheet. Use your cookie cutters to cut out biscuits and lay them evenly spaced in your greased baking sheet.
Sprinkle sugar on each biscuit then bake for 10- 15 minutes or until golden brown. Remove from oven when done and put on cooling rack to allow them to cool and harden. You may sprinkle some icing sugar or using buttercream icing, decorate as desired.
 Pictorial Detailed Instructions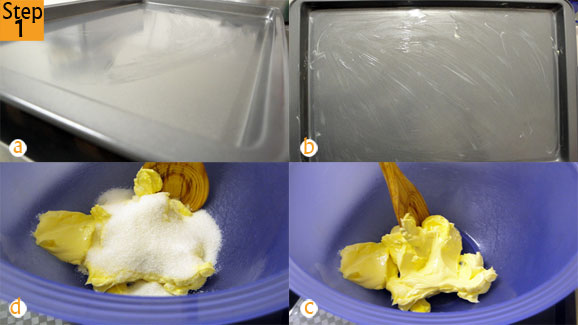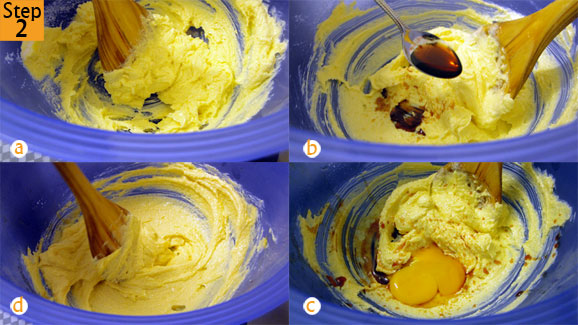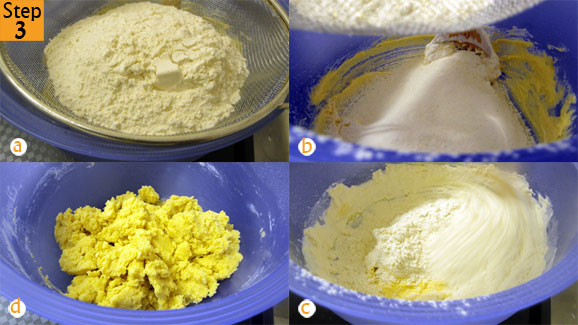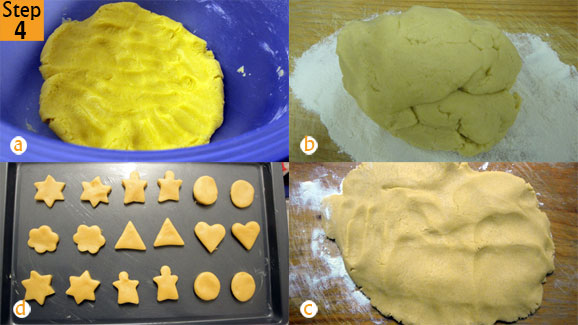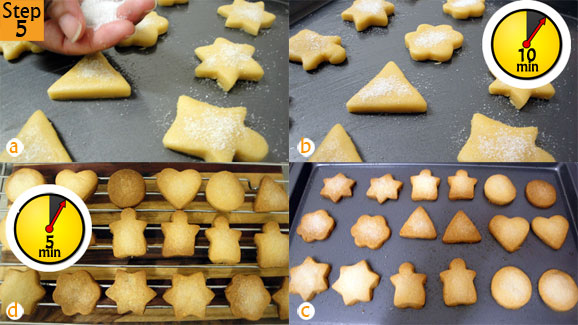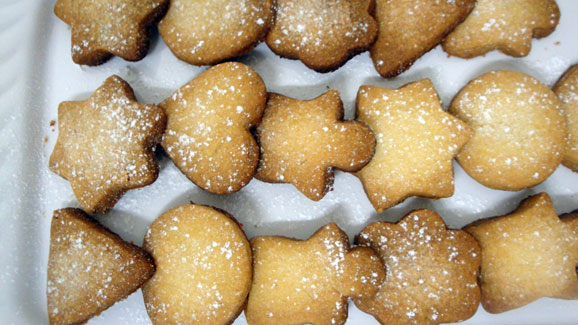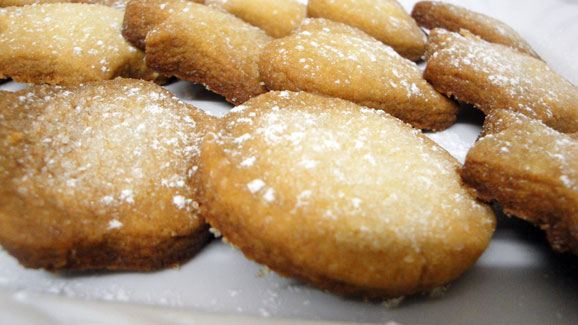 These are really simple Vanilla cookies to make. They are also quick to make and you will be snacking in no time. My girls loved them too, I guess the shapes were also an important factor for the little girls. You are most welcome to receive my next recipe in your inbox by signing-up here for my newsletter. I usually send new recipes by email as soon as I publish them on the blog. So please feel most welcome to sign-up. I would also appreciate your comment below.