3-4 Servings
~ 10 min
300g skinless chicken breast, boiled
1/2 tsp salt
A sprinkle freshly ground black pepper
2 gherkins, chopped
1/4 small onion, chopped
2 tbsp your preferred mayonnaise
2 tsp granulated sugar
Chicken is one of my favorite meats. There are just so many ways you can prepare it. This is a common sandwich here in Zim. I've just put a bit of a twist and added gherkins. I love the way they add a crunch texture to the sandwich and of course the flavour. Brief detour- Gherkins are pickled cucumbers. You will find them in most of the big chain supermarkets. They should be at the salad dressings, mayonnaise and such condiments section. Now back to the sandwich, let's get to the preparation part.
Resources/Equipment You Will Need
Bowl
Chopping board
Sharp knife
Tablespoon
Griddle/ Non-stick Pan
Spatula/ Egg lifter
Quick Instructions
Get your ingredients ready. These are 300g skinless chicken breast, boiled; 1/2 tsp salt; A sprinkle freshly ground black pepper; 2 gherkins, chopped; 1/4 small onion, chopped; 2 tsp granulated sugar and 2 tbsp your preferred mayonnaise As mentioned in the ingredients, your chicken needs to have been boiled first, cooled then shredded. Left over roast chicken will also work well for this. Ensure the skin is removed
Put the chicken, onions, gherkins, salt and pepper into a bowl. Add mayonnaise and mix until evenly incorporated.
Heat your pan on the stove top briefly. Butter your bread. sprinkle a bit of sugar and put it in the pan buttered-sugared side down. Press gently then add your filling. Close the sandwich with the other slice of bread, the buttered side up. Also sprinkle a bit of sugar on this side (optional). Using your spatula, flip the sandwich over and brown the other side. Your sandwich is ready.
Pictorial Detailed Instructions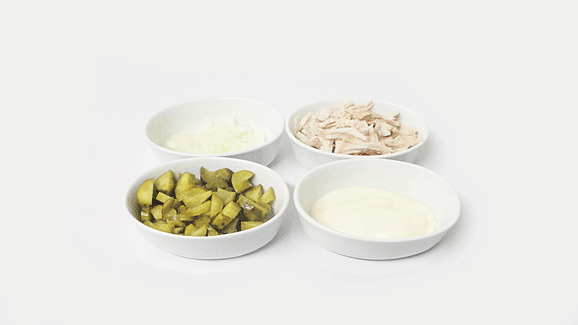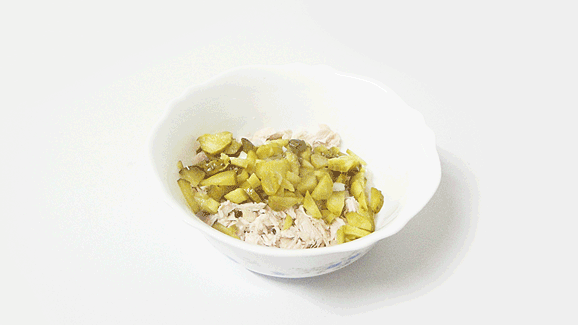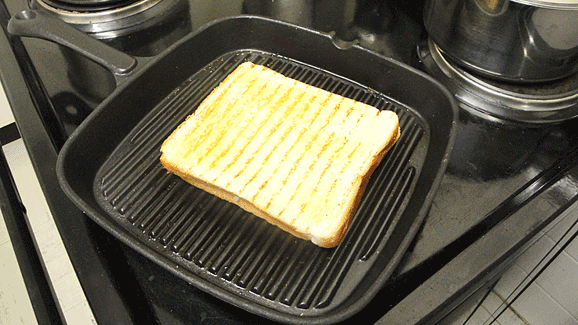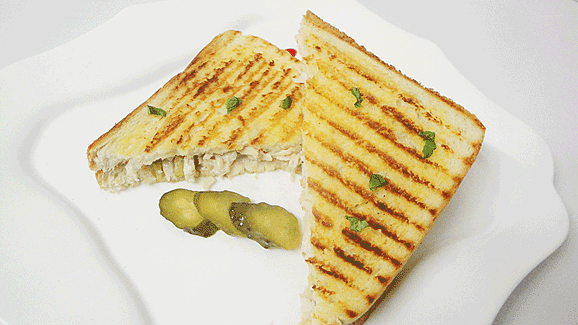 Quick and easy. Perfect for the lunchbox, as a snack or even a light lunch. Do give it a go and let me know how you find it.