4 Servings
~ 20 minutes
1 1/2 cups mealie-meal
60 ml warm water
2 cups boiling water
1 tsp salt
Porridge reHupfu (mealie-meal porridge) is something that just about every Zimbabwean has had as a child growing up and even as an adult for some, perhaps occasionally! It has been passed down from generation to generation and is most certainly a part of  Zimbabwean dishes. It is more like making sadza and cutting the process half way through!
The great thing about this porridge is that it's nutritious (when prepared the right way!) You can have this with peanut butter, margarine, lemon juice or with some bread pieces! When putting peanut butter it's important to put it right at the end when you're about to serve. This is so that you can get all the nutrition you can possibly get from it. Peanut butter is, as the name implies, made from peanuts which amongst other things are an excellent source of protein which has various health benefits for our bodies.
Quick Instructions
Put your hupfu (mealie-meal) in a pot, add warm water to make a paste. Add boiling water whilst stirring simultaneously and bring it to the boil. As soon as it begins to boil, reduce heat, close pot and let it simmer for 15 minutes. If you feel it's too thick, you may add more boiling water until you get the consistency you like.  After 15 minutes, add salt and stir. Your porridge is ready. You may add lemon juice, margarine, peanut butter or roughly broken up pieces of bread. Whatever tickles you fancy, oh and sugar to taste 😉 .
Pictorial Detailed Instructions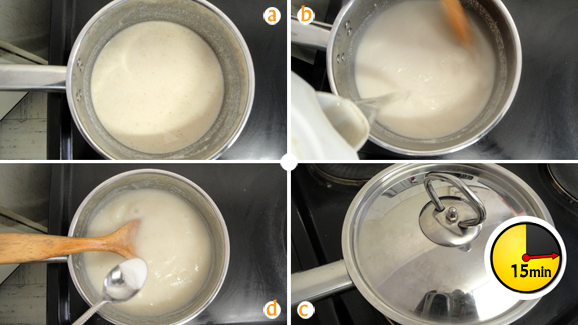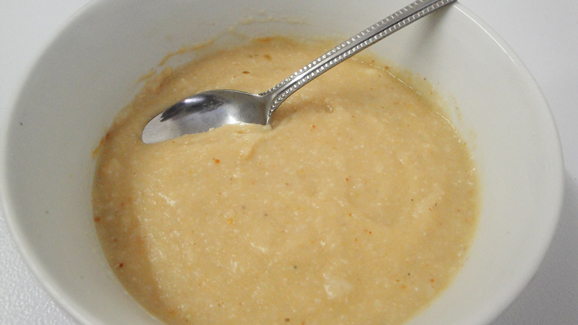 So that's all there is really to porridge. Some have fond memories of it and some, well, not so fond, especially if they used to have it at boarding school and it had mapundu (lumps) or pills as some would say. Generally I'd say it's a yummy porridge when prepared in the right way and it's lump-free. A warm invitation to join my popular mailing list – ZimboKitchen Today– which I use to communicate new recipes when they are published here on the site. Each time there is a new recipe, I will send an alert to your inbox. Sign-up here. Thanks!