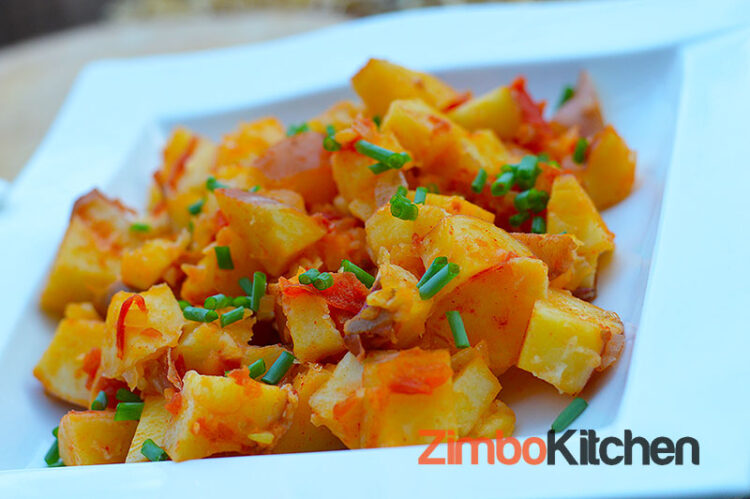 Mbambaira, Sweet Potato Stew (Video)
Sweet Potato, commonly known as Mbambaira or Mabura in Zimbabwe is a powerful & nutritious source of carbs many people around the country. Sweet potato is available in Zimbabwe all year round although it has high season and low season.
This tuber just tastes so good whether it is boiled or roasted. In my household, roasted and boiled sweet potato are big preferences. Since most of us simply boil the sweet potato, here is a fantastic option to try out when making mabura. Make it into a stew. Yes just as you make regular potato stew with tomatoes and all, we are going to do it in this video with mbambaira. Yum!
The outcome is just fantastic. Some have asked me whether the outcome is not too sweet. Fair question. The answer is the savory part of the ingredients used here will balance the sweetness creating a delicious outcome. Simply delicious.