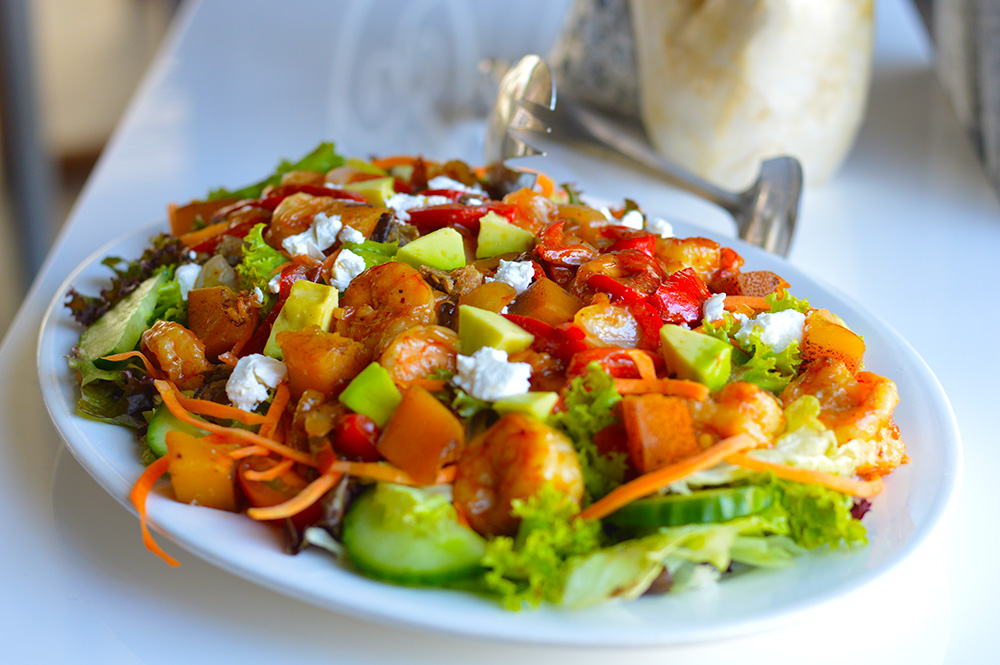 Organikks Restaurant Harare – My Review
Organniks Restaurant is promoted as a top notch restaurant located in Harare. If you're a frequent visitor of my blog, you'll know that I usually share my recipes here. For a while I had been contemplating doing restaurant reviews, especially since I have several times received requests to come and do so. I've finally decided to go for it because after all, we don't always cook at home. We do eat out sometimes, and when we do, it ought to be a fulfilling experience. So I'll be posting some reviews as we go, starting with this one right here.
Tucked away in the North-Eastern suburb of Harare, known as Chisipite, a.k.a. Chisi is the cleverly coined Organikks Restaurant. I say so because we're in a time where there's a, not only local, but global trend to eat healthy. Hearing the name Organikks, one would automatically assume that it's a place where organic food is served. To that, I would say their menu is well balanced, with a lot of healthy options to choose. Hi-5 to them for that!
I first met the owner, Karen, at the Battle of the Chefs season 3 (a local TV reality cooking show), where we were part of the panel of judges. We had an inspiring conversation (mostly about food of course) and she invited me over to her restaurant to carry over the conversation there. The drive and passion she has for good food, appreciation of ingredients and exceptional service shows at Organikks Restaurant in many ways, which I will talk about as we go.
Karen unfortunately had an impromptu meeting that came up so I ended up dining with part of her management team (pictured below), who took me through the menu and all I wanted to know about Organikks Restaurant. By the way, my hubby is now extremely busy, so I'm now taking all the pictures by myself now! (He used to do all the photography for me <3 )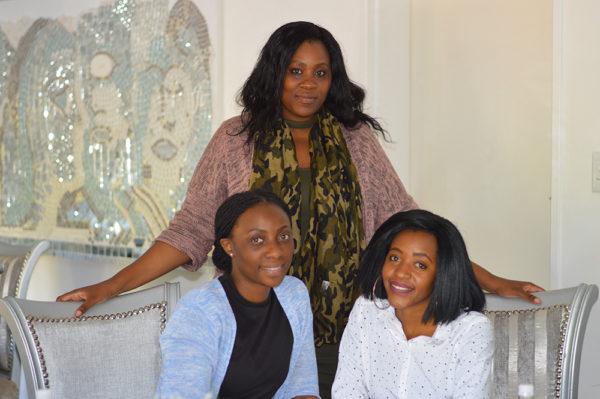 I started off with a freshly made juice, what they dubbed, Karen's Juice. It basically had apple, pear and ginger. I personally juice at home. The most popular being this detox juice. My husband and girls enjoy this. Unlike smoothies, most, not all, of your homemade juices have an acquired taste. Having said that, I enjoyed Karen's juice. This is one of the things that I loved about Organikks Restaurant; the freshness of the food. This , I believe is one of their strengths.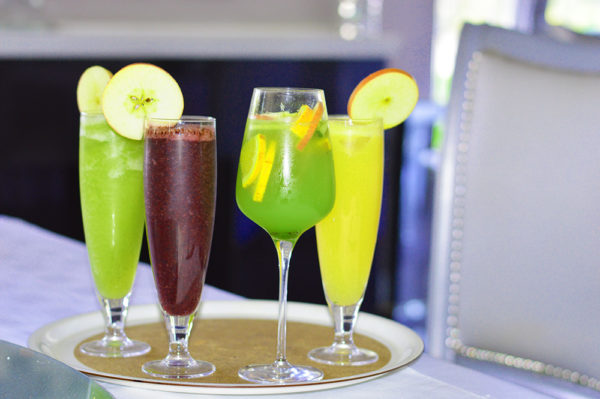 For the first 2 courses of my experience culinaire, we headed over to the coast of Asia. I had three varieties of dim sum. (In the simplest of terms, dim sum are a type of Chinese dumplings. You can put whatever filling you fancy in the dim sum wrappers then steam the parcels in a bamboo steamer over simmering water.) Of the three I had, the feta and spinach dim sum was my absolute fave, served with a delectable sweet chili sauce. I didn't quite fancy the prawn dim sum as it was too salty for my liking.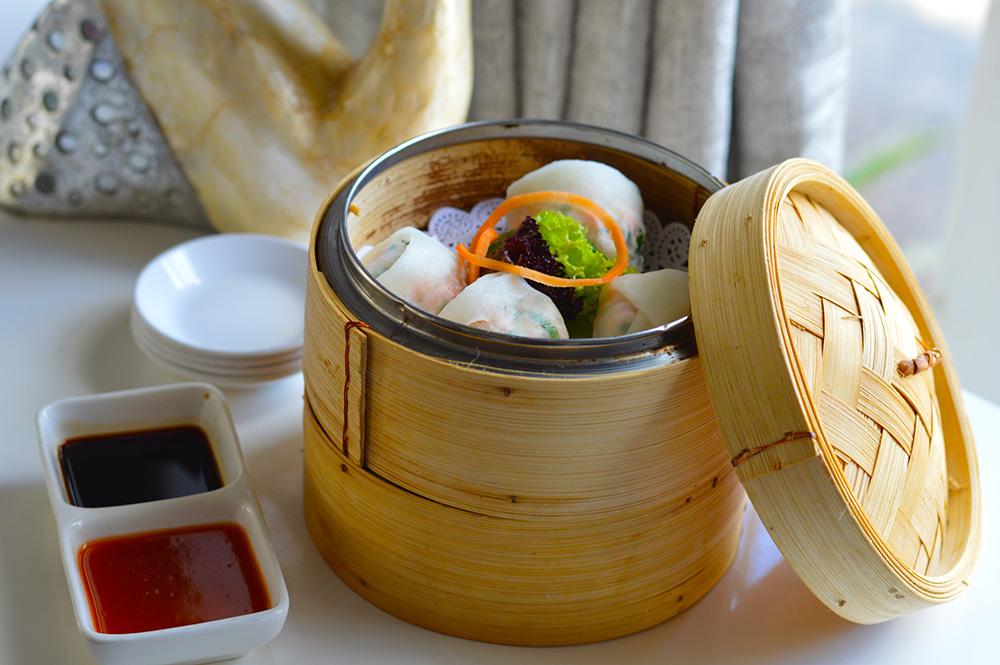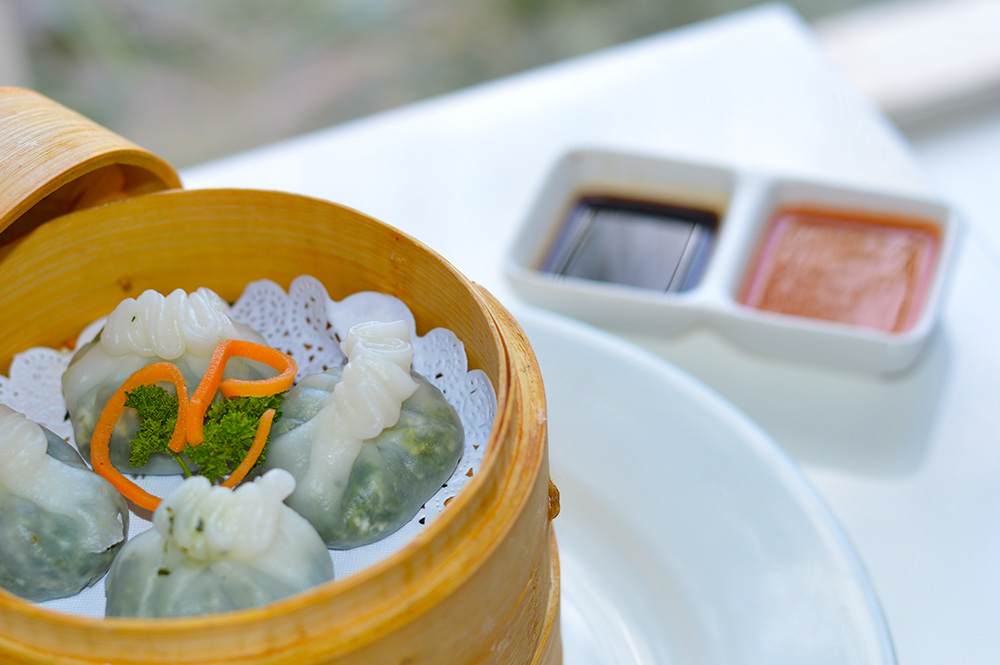 Next up was some sushi. I had their fire-cracker which had a siracha and unagi sauces drizzle, topped with some crispy fried onion. This was paired up with some soy sauce and wasabi, as well as an in house Mai Nyasha's chilli. And yes you're right, Mai Nyasha is the one that makes this (in my opinion) mild and tasty chilli sauce. There are 15 other Sushi variations on the menu to choose from, should you want to go for it. I loved the texture that the fried crispy onion added to the sushi.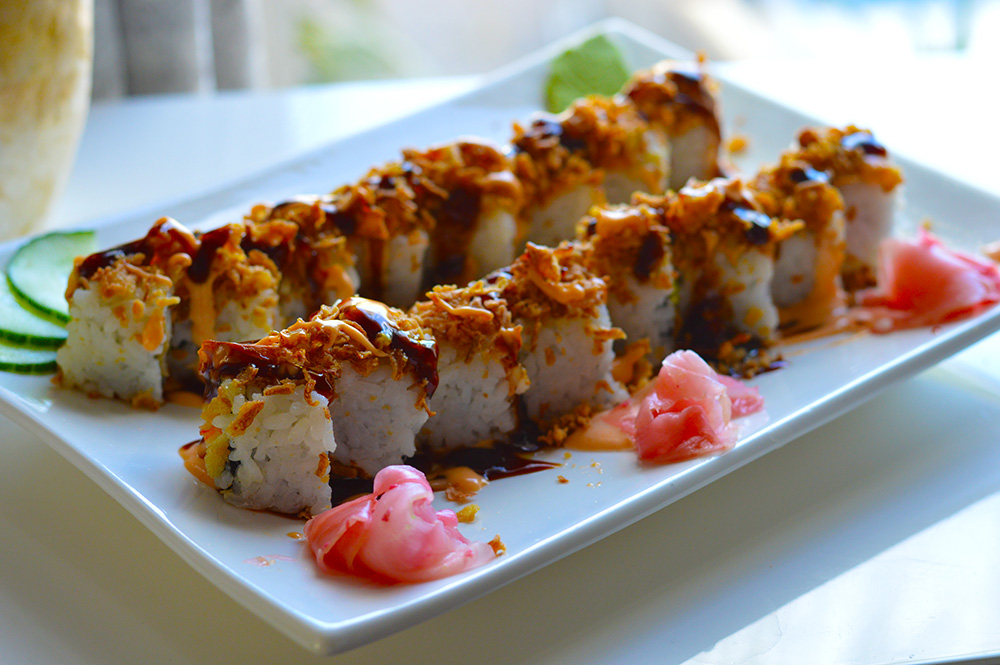 On the mains I tasted 3 options; Prawn Salad, Grilled Salmon and Green Chicken Curry. The prawn salad took the cup for me. As I mentioned earlier, the freshness of the ingredients used at Organikks Restaurant is one of the things that sets them apart. The salad was absolutely splendid, vibrant and bursting with flavour. The prawns were tender, cooked to perfection, and served warm, coated in what tasted like sweet chilli sauce (or at least have hints of it). Cucumber, feta cheese, julienned sautéed carrots, avocado, red peppers and lettuce (among other "secret" ingredients) brought the dish together sublimely.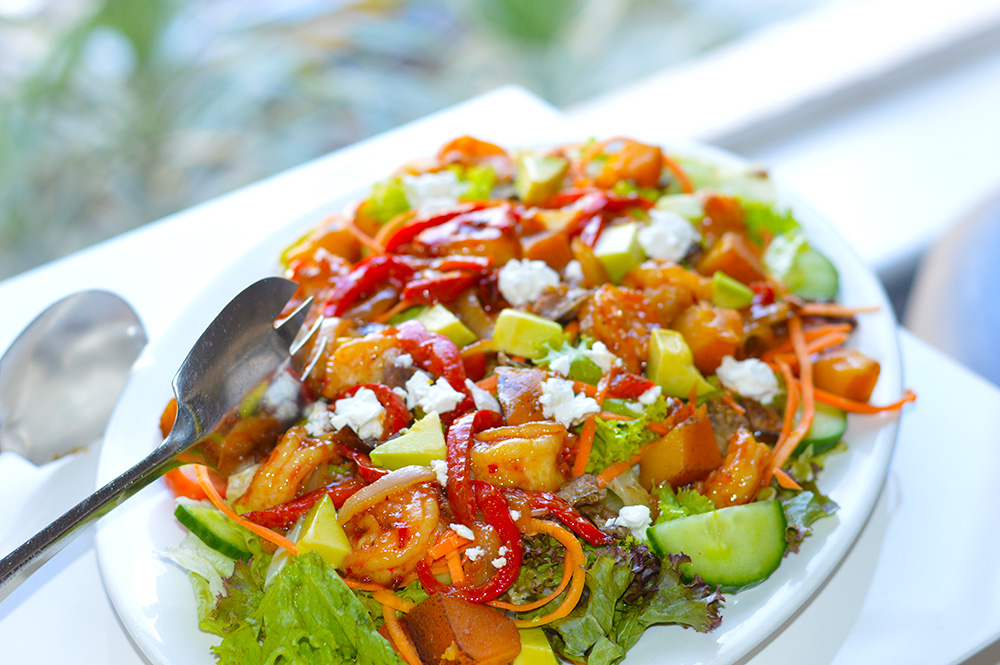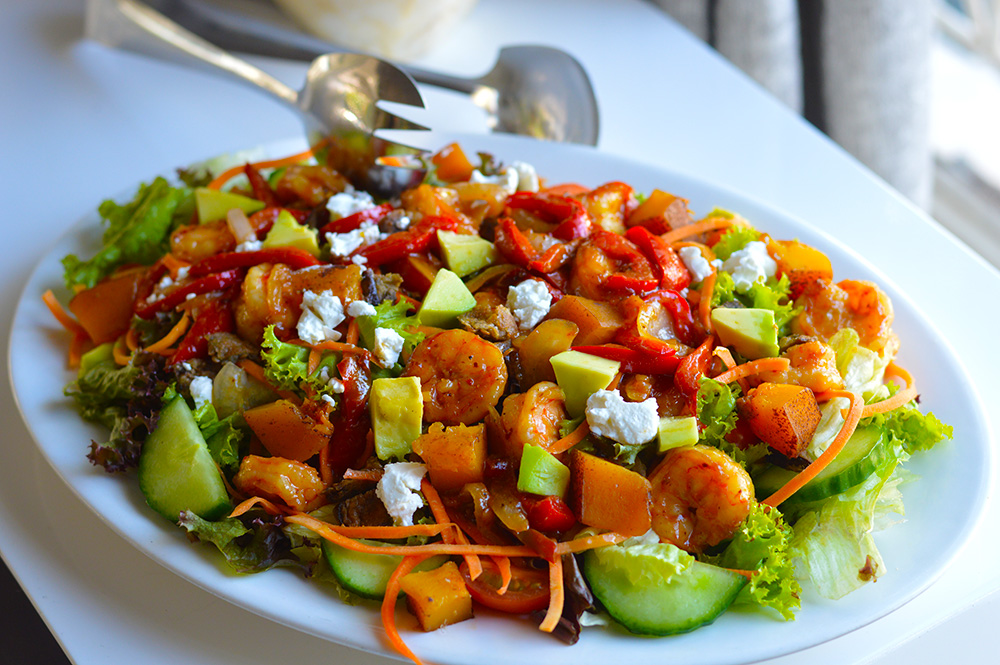 Chicken curry, served with the fragrant Jasmine rice and homemade chapatis, a.k.a rotis. (I'm used to calling them chapatis as I have an aunt who is from Kenya and chapatis are part of their cuisine there. When I was younger, she used to whip up delicious batches for us whenever we visited her place!) The chapati at Organikks Restaurant was warm, chewy and a bit crispy at the same time which made it superb. The chicken curry, again according to my taste buds, was mild and delicious. You could taste the coconut milk, as well as come across some bite size pieces of sweet potato (these probably played a role in toning down the heat of the curry).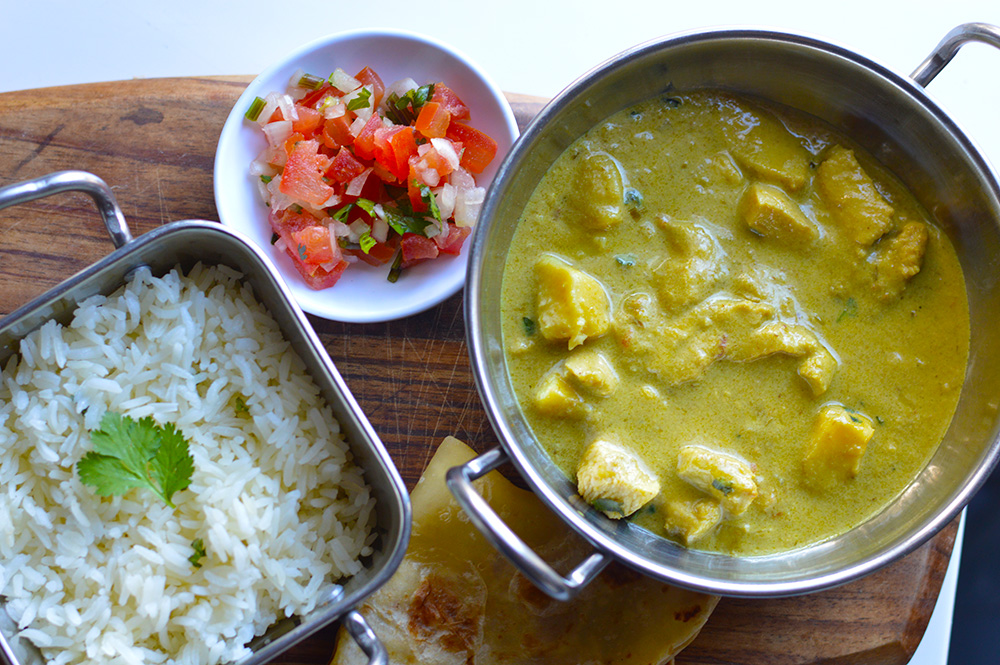 I had my grilled prawn medium done. It was perfectly flaky, with a miso glaze and garnished with some coriander. This was served with a salad. Cauliflower mash, fried rice, fries, mashed potatoes and miracle noodles/rice are some of the accompaniments you can choose to have with your mains. Miracle noodles/rice are a carb-free option for those of us on banting (a low carb, high fat diet) or no-carb diets. You can still order them even if you're not on a diet, lol!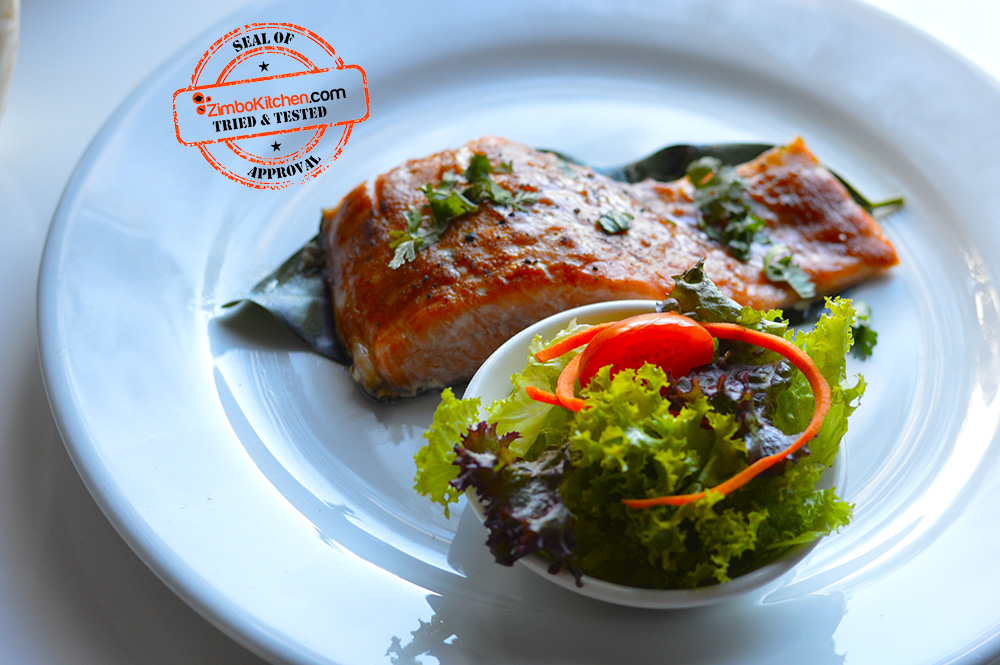 For dessert I had cake, cake and more cake! What I couldn't have enough of was the lemon cheesecake (my mouth waters just thinking of it again!) I will definitely be going back for more of it.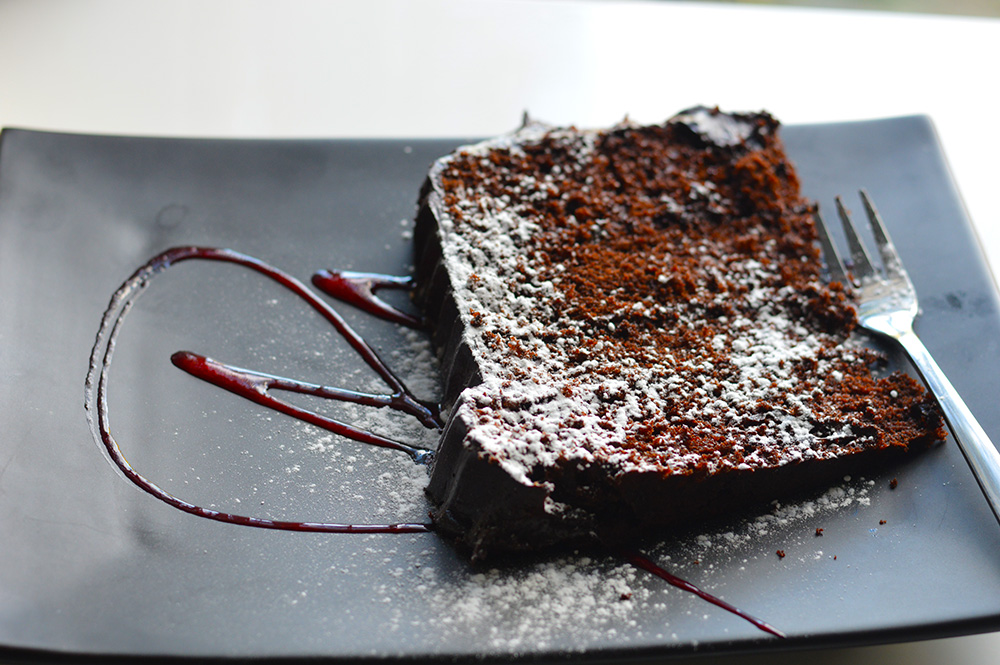 Overall, my culinary emprise at Organikks Restaurant was awe-inspiring. The staff were polite and quick to serve. This is one important point to note for restaurants, if the service is horrible and sloppy, no matter how good the food may be, it can turn away many would-be loyal customers. The ambiance was beautiful, relaxed and clean.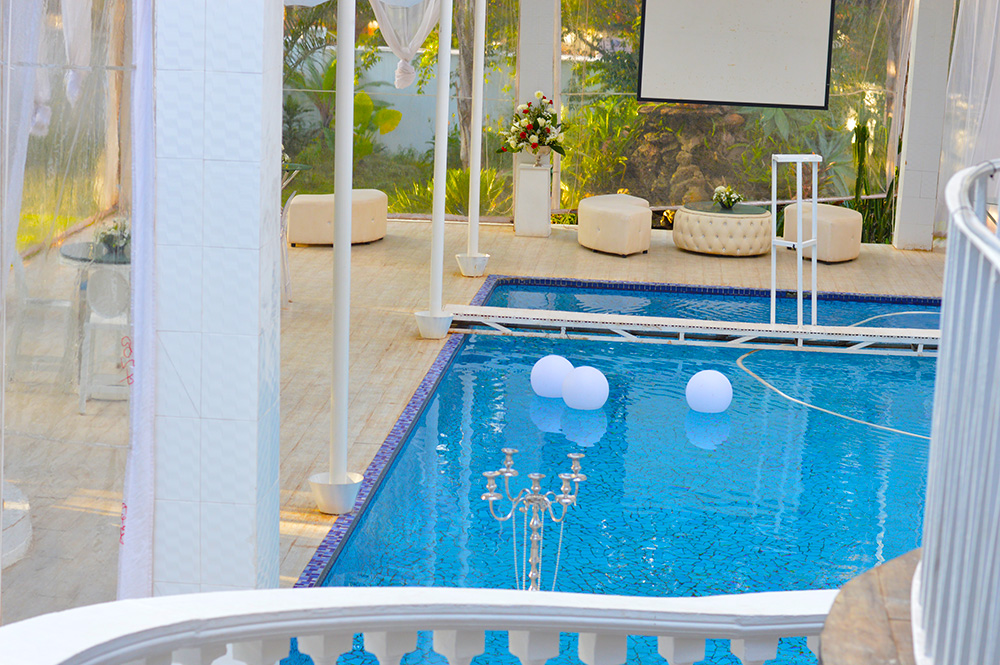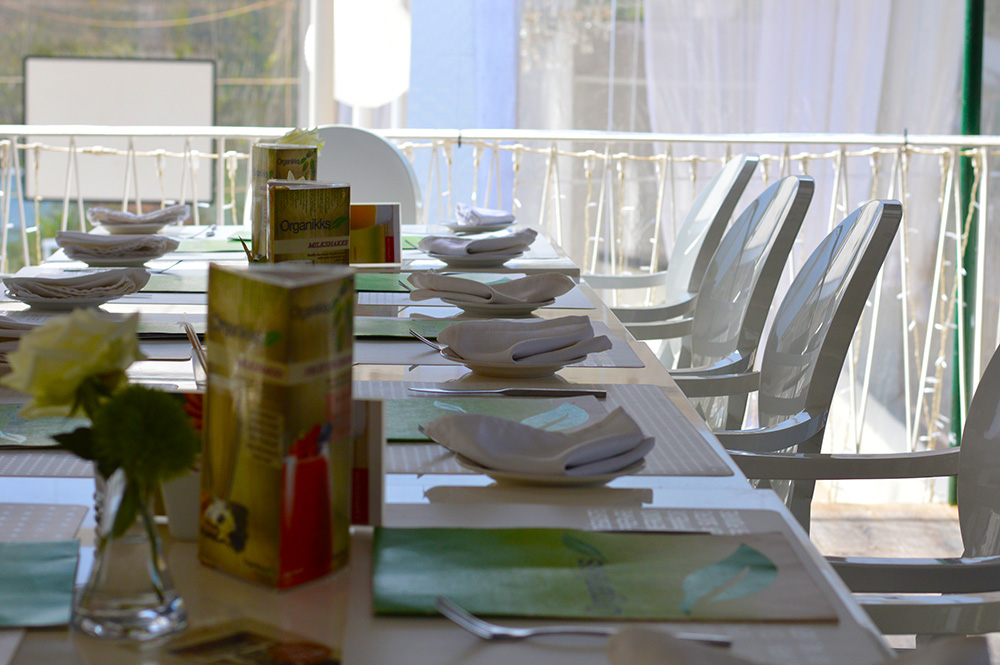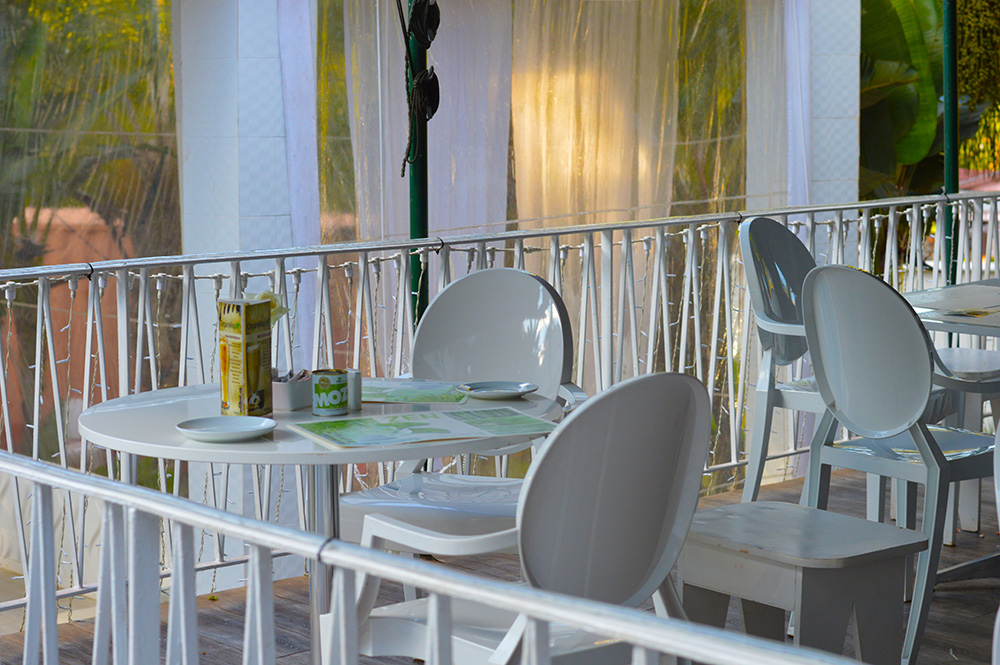 Of course, a pressing question you might have is how much is it to dine here? Scan below at the menu board to get a rough idea.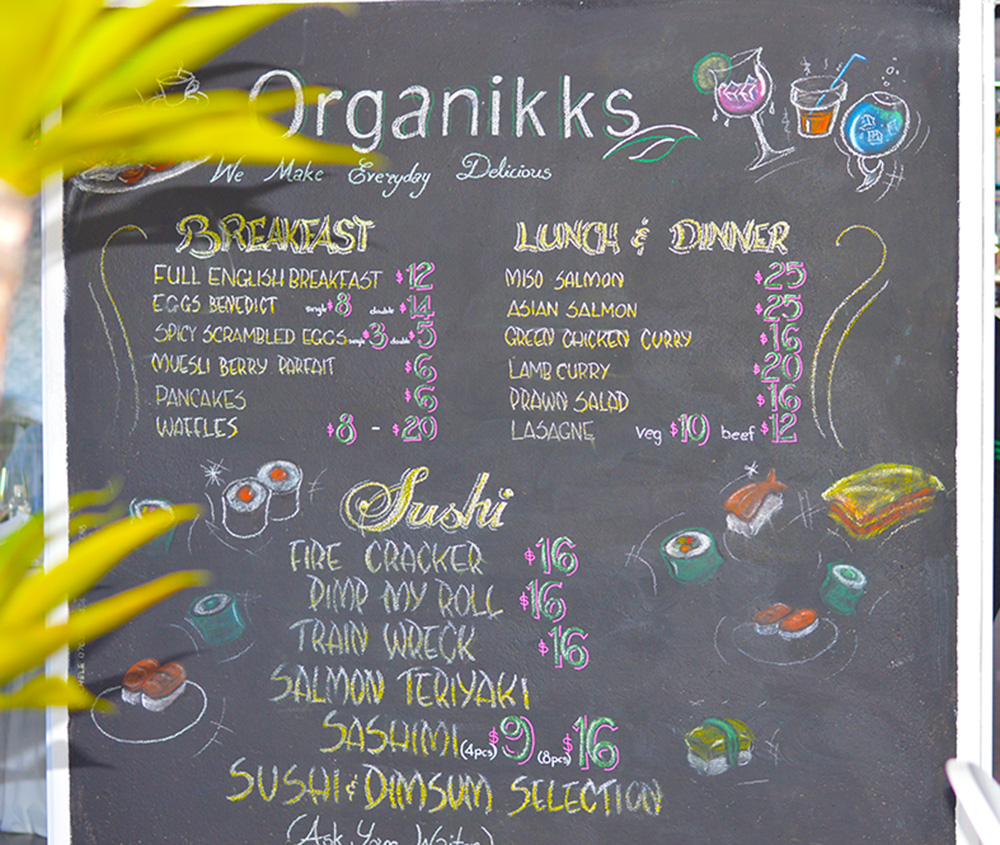 You can find out more about their breakfast, lunch and dinner options by visiting them on their website here.
Would I go back to Organikks Restaurant again? A resounding yes! Have you been? Share your experience with me below. Planning on going? Again, please do leave a comment when you've been.