10 Servings
~ 35 minutes
1/2 cup cocoa powder
2 cups old fashioned brown sugar
3 cups self-raising flour
3/4 tsp salt
1 tsp bicarbonate of soda
Pinch Cream of Tartar
3/4 cup pure vegetable oil
2 1/2 tsp vanilla essence
2 1/2 cups warm water
2 tbsp white vinegar
Now this chocolate cake is absolutely delicious. Every bite is full of richness and the chocolatey taste is just amazing! If you're allergic to eggs or maybe you've run out of eggs but want to bake then this cake is your baby 🙂 Let's get started.
Quick Instructions
Preheat oven to 170 degrees Celsius/ 340 degrees Fahrenheit. Measure your ingredients and get ready to start. Sift the flour (3 cups self-raising flour), cocoa powder (1/2 cup), bicarbonate of soda (1 tsp), salt (3/4 tsp) and cream of tartar (a pinch) into your mixing bowl. Add sugar (2 cups old fashioned brown sugar) and whisk until it is a uniform colour.
Add oil (3/4 cup), vinegar (2 tbsp), essence (2 1/2 tsp vanilla essence), water (2 cups warm water) and mix. Mix until just combined, be careful not to over-beat this. You want everything to be just combined.
Grease and line your baking tin with grease-proof paper. Pour your batter into the prepared tin and bake for 35-40 minutes or until skewer comes out clean. Enjoy your cake.
Pictorial Detailed Instructions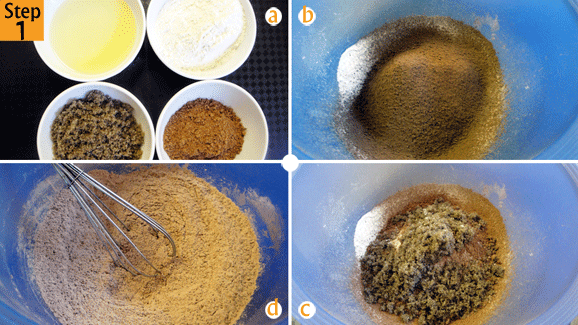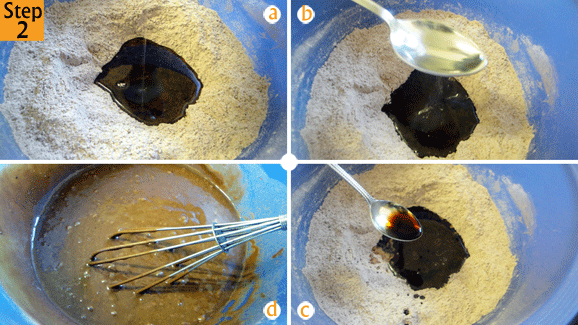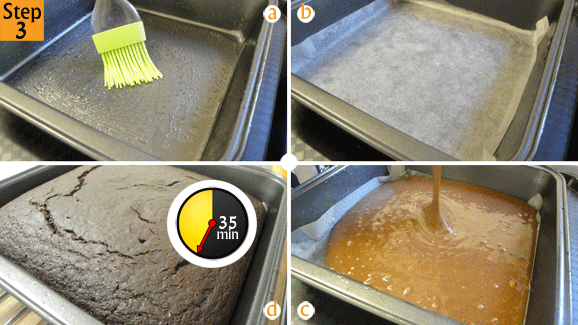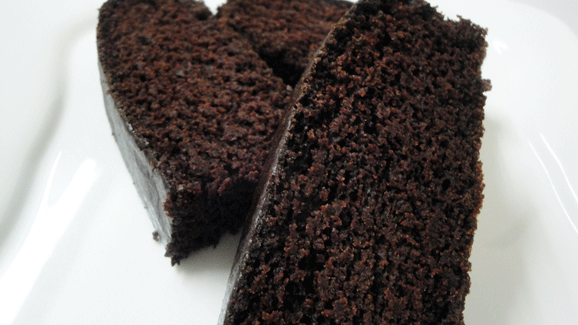 You can enjoy this cake as is, with a hot cuppa or with some custard or ice-cream as dessert. Also, if you want you could put some icing on this cake, either butter cream, or fresh cream. Follow the links to learn how to make either. Do give this a go, I'd love to hear how it went in your kitchen.