2 Servings
~ 55 minutes
500g goat meat
¼ medium lemon
3 cloves garlic
½ tsp salt
3 tbsp barbeque sauce
Goat meat is popular in our Zimbabwean cuisine. It would be slaughter together with chickens and or a cow during gatherings such as parties, weddings and sometimes funerals. The usual way to prepare this would be stewing it. I decided to play around with it and make something different. It was absolutely delicious! We all enjoyed it and I hope you will too.
Resources/Equipment You Will Need
Pot
Pyrex/oven-proof dish
Sharp knife
Chopping board
Quick Instructions
The ingredients you'll need include; 500g goat meat; ¼ medium lemon; 3 cloves garlic; ½ tsp salt and 3 tbsp barbeque sauce. Cut your goat into medium sized pieces. Put it in the pot and add the whole garlic cloves and lemon.
Add enough water to just cover the meat. Close pot, bring to the boil then reduce heat and gently simmer until meat is tender.
Discard the lemon and brown the meat in its own oil. Put meat in oven proof dish, rub the whole garlic cloves onto the pieces of meat.
Add barbeque sauce.
Massage the barbeque sauce into the meat.
Grill in oven for 10 minutes at 180 degrees Celsius/ 350 degrees Fahrenheit/ Gas Mark 5 and you're done!
Pictorial Detailed Instructions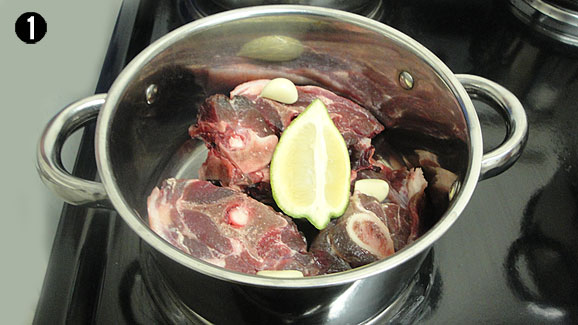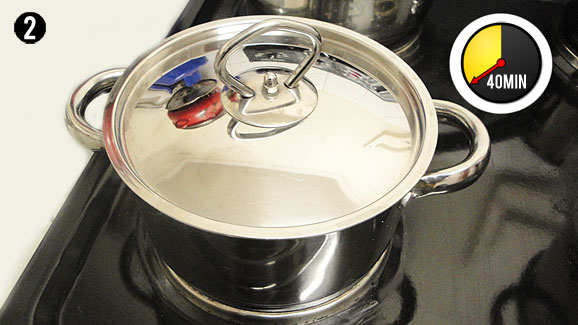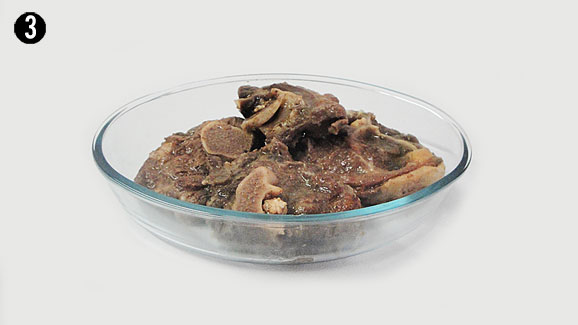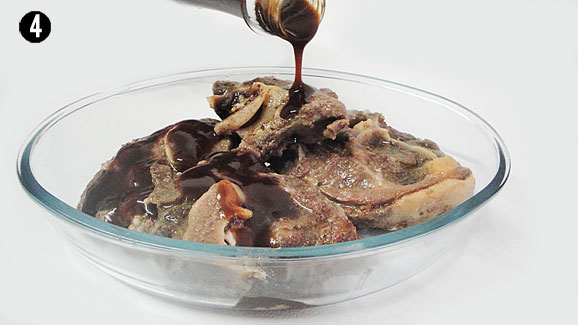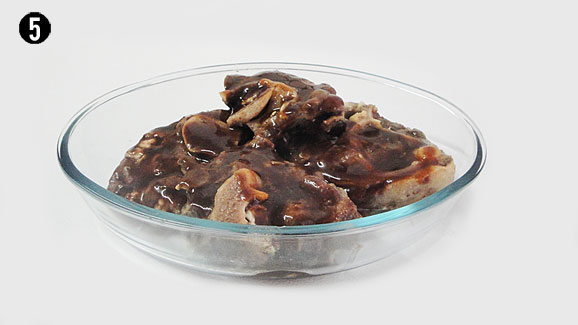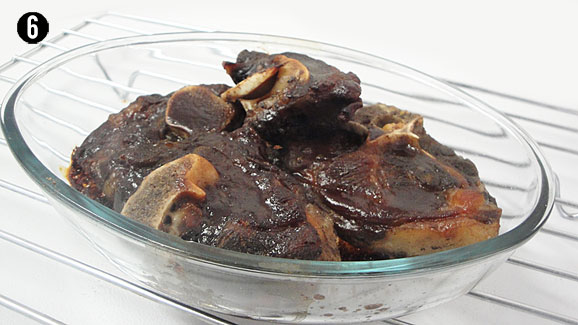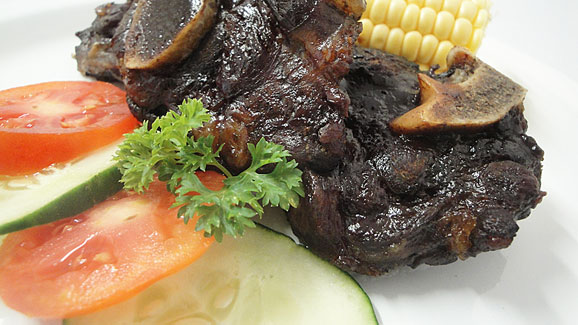 This goat meat tastes absolutely fabulous! The meat just falls off the bones and the flavours from the garlic, lemon and barbecue sauce work well giving this nice charcoal(ed) effect. You may use shop bought barbecue sauce or prepare your own by following THIS LINK. Give it a go and let me know how it turns out. Sign-up for future new recipe alerts.