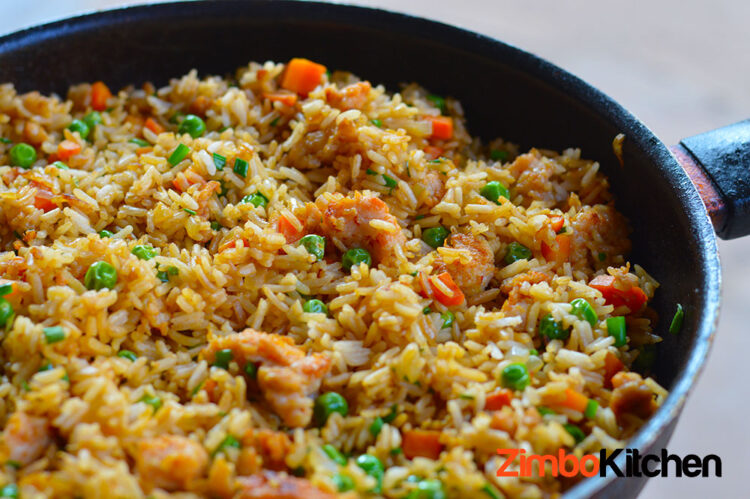 Chicken Mince Fried Rice (Video)
This is a wonderful yet super easy dish to accomplish in no time. This is the dish that gives you the opportunity to utilize rice left-overs which tend to gradually accumulate in the fridge sometimes for weeks. If you know, you know.
The approach to making this dish is very simple.
Prepare the ingredients, fry the chicken, add your cold rice, add a few more things and serve as a complete and filling meal on its own.
You can easily turn this dish into a great lunchbox idea especially if you can re-heat the dish at work. It won't even be a train smash eating it as is without any reheating, for any reason. Also see this collection of recipes with chicken and rice.
You will need…
Print
Get This
1 punnet (150g) peas

1 medium onion (125g), chopped

4 medium carrots (250g), cubed

3 large cloves garlic (40g),  chopped

300g chicken mince

1tsp salt

3/4 tsp curry powder


1/2 tsp white pepper


3 cups (600g) cooked rice

1 tbsp tomato puree

40 ml soy sauce

1/4 bunch spring onion greens (50g), chopped