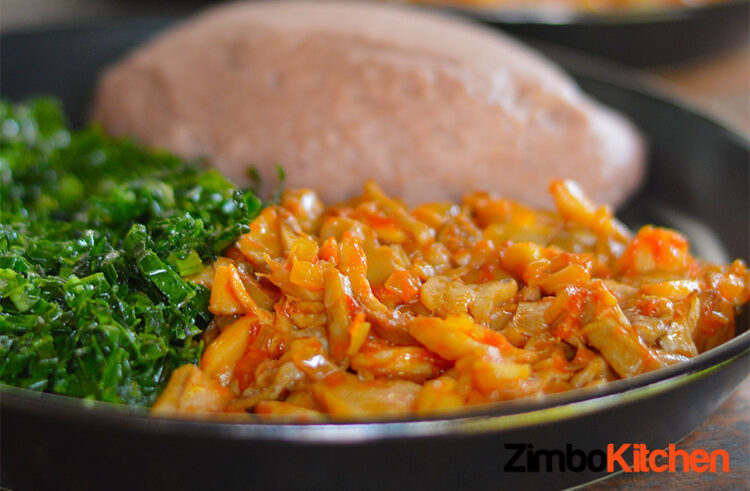 Delicious Oyster Mushroom Stew
This is a really simple dish which you can whip up quickly on those days where you want an absolutely hassle free protein side to go with your meatless meal. I used oyster mushroom, but you could use any mushroom of your preference. I served this up with some delicious, and nutritious Mupunga sadza and fried green veggies. Without further ado…
Get This
4 punnets oyster mushroom

1 tsp garlic, grated

1 tsp salt

1 tsp Zimspice curry powder

1 medium onion, finely chopped

3 large tomatoes, grated

50 ml water

3 tbsp Mr Sauce Ketchup

5 tbsp oil
Do This
Get your ingredients together. Cut the mushroom into medium sized strips. Heat 3 tbsp oil in pan and add the mushroom, salt, and garlic. Fry until the mushroom begins to turn golden brown. Remove from pan, and set aside.
Heat the remaining 2 tbsp oil in the same pan and add the onion and curry powder. Fry for about 3 minutes, stirring regularly.
Add the tomatoes, ketchup, water and mix. Return the mushroom to the pan, reduce heat and let this simmer gently on low heat until the stew is thickened to your liking. Taste for seasoning and adjust accordingly.