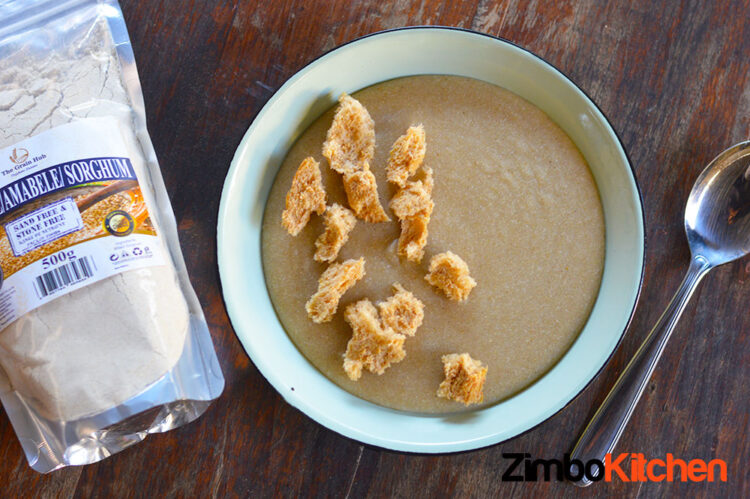 Delicious Porridge reMapfunde (Sorghum)
This one goes way back in time here in Zimbabwe. It's one of our indigenous grains, and like the other small grains, is very nutritious. Sorghum, also known as Mapfunde or Mabele can be found in different varieties, which include, red, orange, bronze, tan, white, and black varieties. This here that I'll be using today from the Grain Hub is the white variety. It is very rich in nutrients including fiber, the B vitamins, protein, and several other dietary minerals. So you are sure to be doing your body good when you partake of this!
The Grain Hub products continue to deliver on the promise of being grit-free, (sand free & stone free) which is really something pleasant and makes the meal enjoyable.
Today, we have an age old breakfast meal using Mapfunde; porridge! You can enjoy it with some peanut butter, or just as is with some sugar or honey to taste.