makes 12 Servings
~ 15 - 20 minutes
125ml (1/2 cup) pure vegetable oil
275ml (1 1/4 cups) buttermilk
2 large eggs
310g (2 1/2 cups) self-raising flour
A pinch of salt
1 tsp baking powder
150g (3/4 cup) granulated white sugar
2 tbsp orange zest
60g (1 cup) dried fruit, nuts and seeds/ trail mix/oats
I loved the results of the buttermilk strawberry cake and so I decided to do another recipe with my all time favourite snacks- dried fruit, nuts and seeds. The "nuts" I used here were almonds and my dried fruit cocktail included dried banana, guavas and raisins. Finally, there were some sunflower seeds also in the mix. What a whole lot of stuff right?! I know, but it all came together so well. I'll call it my breakfast health muffin 🙂
If you're not a fan of any of these you can just use traditional oats and simply follow the process here and substitute what I put for good old oats.
Quick Instructions
Preheat oven to 180 degrees Celsius/ 350 degrees Fahrenheit/ Gas Mark 4/ 160 degrees Celsius for fan-assisted ovens. Grease 12 hole muffin pan and set aside. Get your ingredients ready. Pour the oil (125ml/ 1/2 cup) in a measuring jug, add buttermilk (275ml 1 1/4 cup)and eggs ((2 large eggs). Whisk until everything is well combined and set aside.
Sift flour (2 1/2 cups/ 310g self-raising flour), salt (a pinch) and baking powder (1 tsp) into your mixing bowl. Add sugar (3/4 cup/ 150g granulated white sugar) and mix until everything is combined well. Make a well in the middle and take set aside wet ingredients and pour into mixing bowl. Use a wooden spoon to gently mix the ingredients until just combined. Add orange zest (2tbsp) and dried fruit, nuts and seed (1 cup/ 60g) (or oats if you're not using these). Again, combine gently, over mixing will result in a tough muffin.
Take set aside prepared muffin pan. Spoon batter into  the prepared muffin pan (3/4 full). Bake for 15-20minutes or until skewer comes out clean. They are now ready to be consumed! Leave in muffin pan for about 5 minutes before attempting to take them out. Let them cool on a cooling rack before you attempt to decorate them if you intend to.
Pictorial Detailed Instructions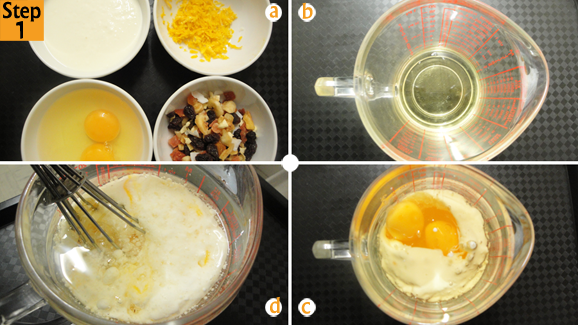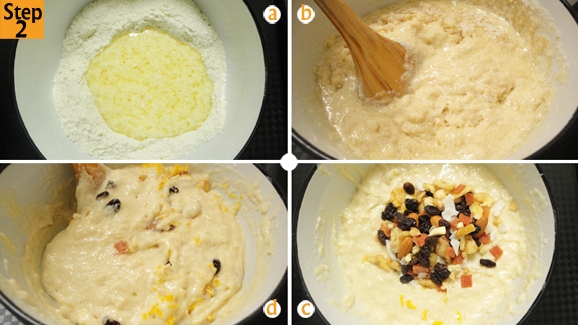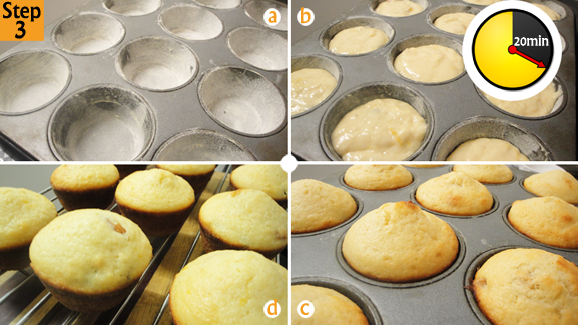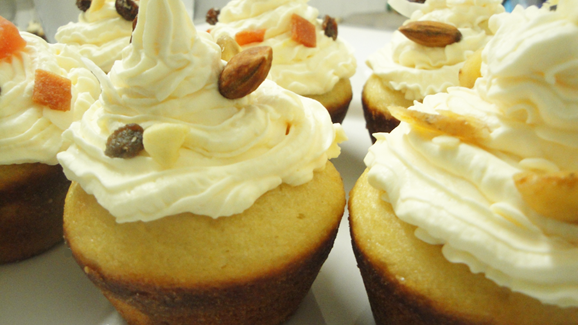 You can have them as they are or decorate with butter cream or fresh cream frosting… whatever you prefer. Here I used fresh cream frosting and garnished with my remaining dried fruit, nuts and seed mix. Go ahead and try them out, I'd love to hear from you once you do. Follow ZimboKitchen recipes by email by signing-up here.