makes 22 Servings
~ 15 - 20 minutes
5 cups self- raising flour
4 tbsp brown granulated sugar
2 eggs
1/4 tsp salt
400 ml milk
50 g margarine/butter
extra flour for kneading
extra milk for brushing
Making these scones took me back to my early high school days when I was thirteen years old and making them! I had a little bit of nostalgia going on there! These are pretty easy to make. I have a sweet tooth, so even though scones are not supposed to be sweet, mine had a tad bit more sugar than the usual scones, just the way I like them 😀 They are not overly sweet or sweet at all, they're just right 😉
Quick Instructions
Gather the ingredients you'll be using together.  Lightly grease your baking sheet. Preheat oven to 180 degrees Celsius/ 350 degrees Fahrenheit/ Gas Mark 5. Sift flour (5 cups self-raising flour), sugar (4 tbsp granulated brown sugar) and salt (1/4 tsp) into a bowl and add butter/margarine (50g). Rub in the butter/margarine until a crumbly texture forms.
Make a well in the middle, add eggs (2 eggs), combine briefly then add milk (400ml) and mix until a sticky dough forms. Take extra flour for kneading and sprinkle on board or surface. Place on lightly floured board or surface and knead briefly until dough is smooth and not sticky anymore (5 minutes).
Use your hands to flatten the scone dough, to about 2 cm thickness. Use a 5cm cutter to cut the scones and place them on the greased baking sheet. Lightly brush each scone with a little milk. Put in oven and bake for 15-20 minutes. And you're done!
Pictorial Detailed Instructions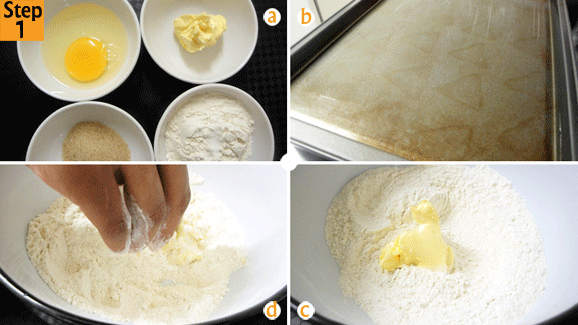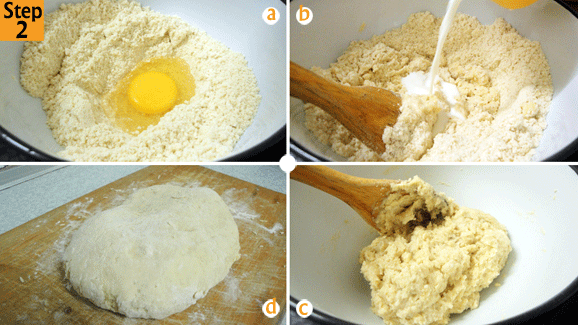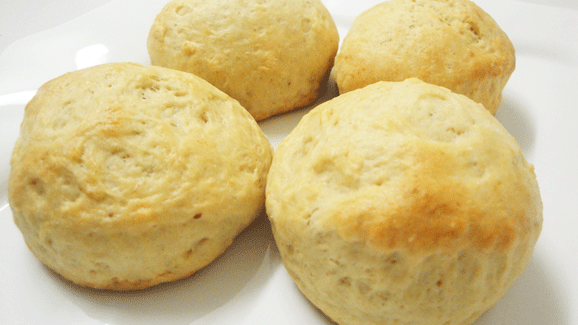 You can cut these in half and put some butter, margarine, jam, marmalade or whipped fresh cream and strawberry sauce…. whatever tickles your taste buds. Be careful not to leave these in the oven longer than they need to otherwise they'll harden apart from burning of course 😀 Start checking on them 15 minutes through the baking. Try them and let me know how it goes.