4 Servings
~ 3 mins
200g mixed vegetables of your choice
tsp salt
2 tbsp water
1 tsp margarine/ butter
1 tsp mixed herbs
When it comes to having vegetables, save for butternuts, I like to have them crunchy and not soggy or too soft. I also want them to look appetizing which they often don't look like when they are over-done.  This is also apart from the fact that you lose all the nutrients when you over-cook food. These steamed mixed vegetables I'm making don't take time at all. In fact, they should be the last thing you prepare when you're making a meal (they are that fast!) They remain nice and crunchy yet they are done. They taste so good that even my mother-in-law asked me how I do it 🙂 So I'm sharing with you too.
Quick Instructions
Place mixed vegetables in colander and wash them thoroughly under running water. Put them in microwavable dish, add water and salt.
Toss the vegetables to allow the salt to mix well with them.  Put vegetables in microwave and cook on high for 3 minutes 30 seconds. When they're done, add margarine and stir.
Add mixed herbs and toss. Give it a quick stir again and your vegetables are ready.
Pictorial Detailed Instructions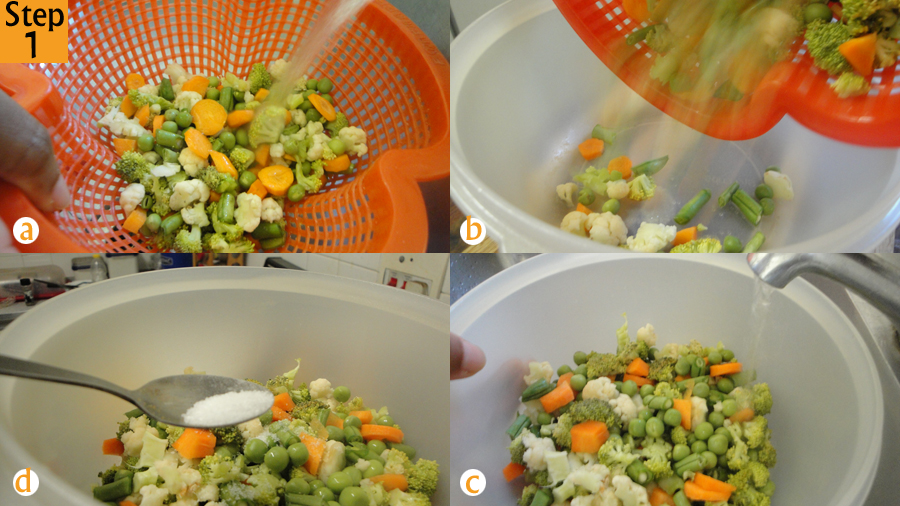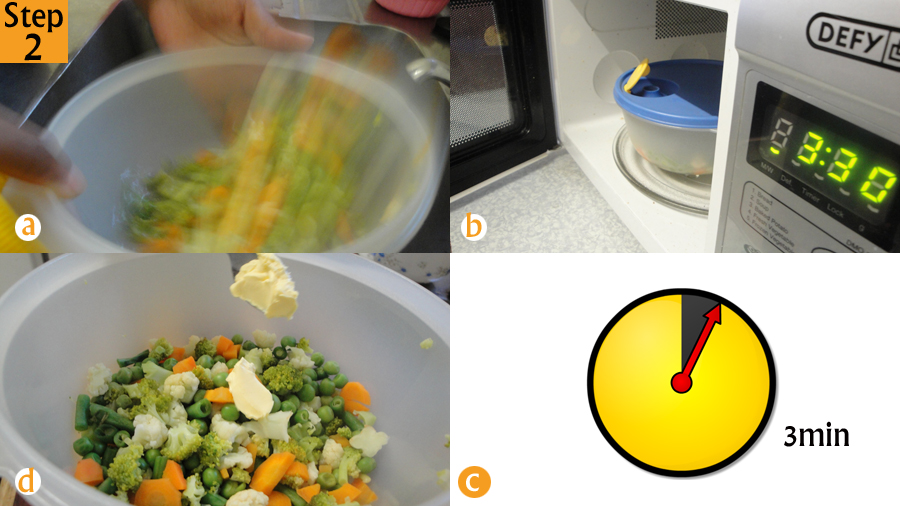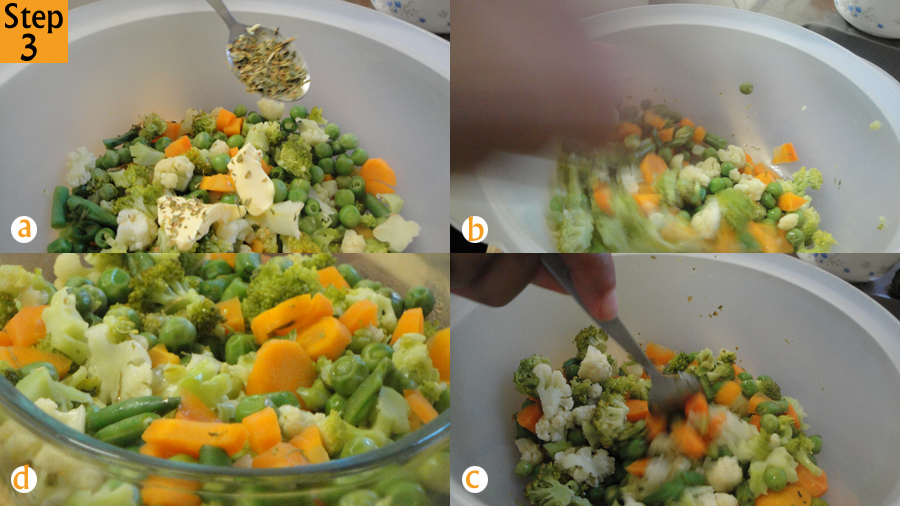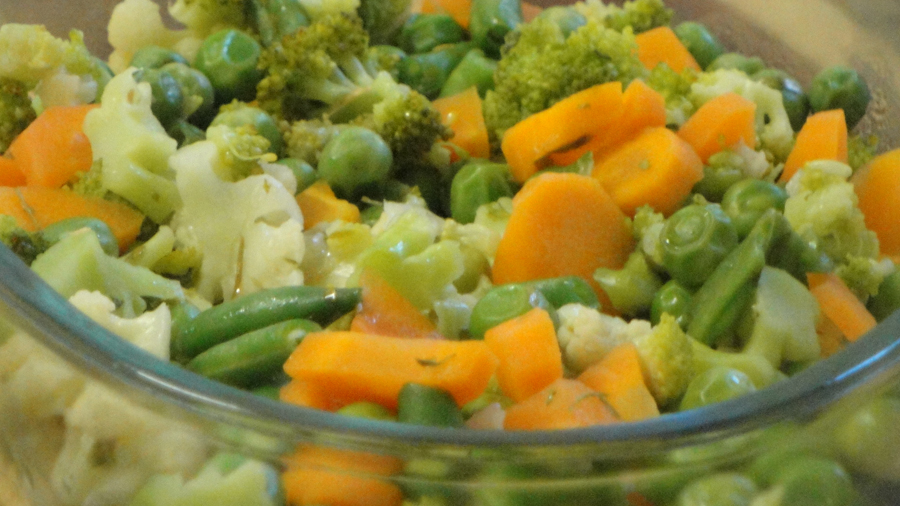 That's it. Keep in touch for daily recipe updates by liking us on ZimboKitchen Facebook. You may also leave a comment below. Thanks!