4 Servings
~ 20 minutes
2 kgs (4.4 lbs) potatoes
Oil for frying
Salt and pepper
Am personally not a fan of chips that are left swimming in oil. They will be soggy and not forgetting the fact that they would have absorbed a lot of fat, which in the long run can have adverse health effects for you. There is a little take-out joint in Harare that we know of were their chips will be so oily such that we are now calling them their bag-of-grease! We would only buy them out of serious desperation when the hunger pangs would have struck.
Anyway, when we were growing up this is how my mother taught me how to make fries that are crispy on the outside and soft in the inside. It is a pretty simple technique and you will love the results. If you do it right they will taste even as good as Steers' chips. According to me here in Zimbabwe Steers has the best french fries or chips. You can have these with just about any meat ranging from chicken, pork, fish, or with a burger. In this case I served them with fish.  Let me know how it goes with you.
Quick Instructions
Wash and peel potatoes. Cut them into chips. Don't make them too thin or too thick. After cutting them into chips heat oil in pan. Rinse and pat dry chips and put them in pan.
Just as your chips are about to turn golden brown, remove them from the pan sprinkle your seasoning and allow them to cool. Just before serving return them to the pan to achieve the golden color and crispness on the outside. Keep an eye on them turning them to achieve an even golden brown color on all of them.
Once you have achieved the even golden brown color remove from heat and serve immediately  your crisp on the outside and soft on the inside chips are ready.
Pictorial Detailed Instructions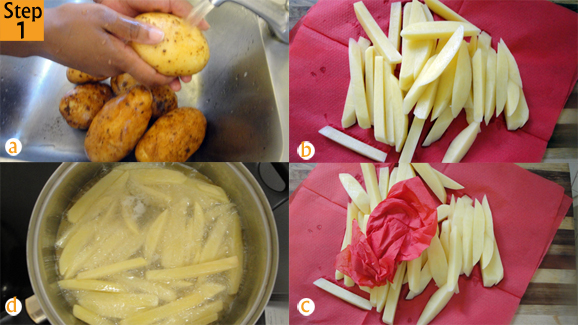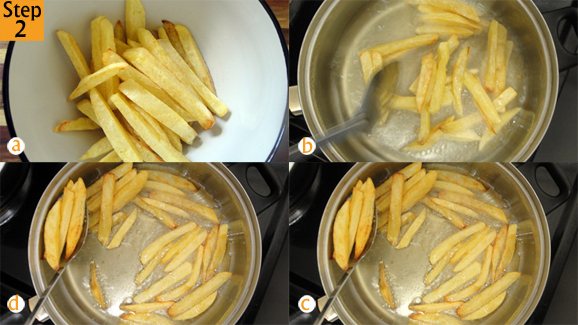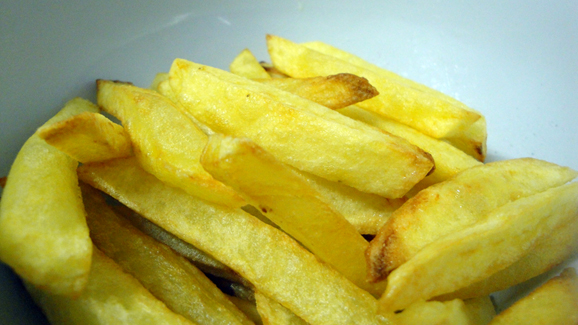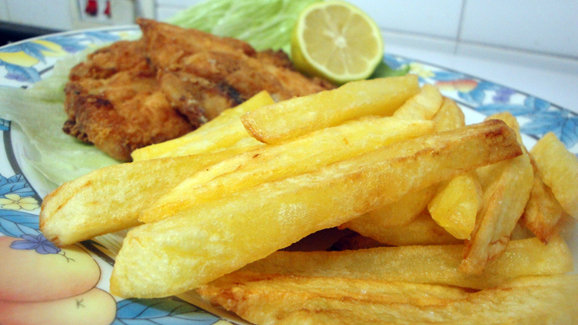 Enjoy!. These are really some tasty crispy chips. Remember you will never miss a  Zimbabwean recipe when you sign-up for our newsletter. You may also leave a comment below. Thanks!