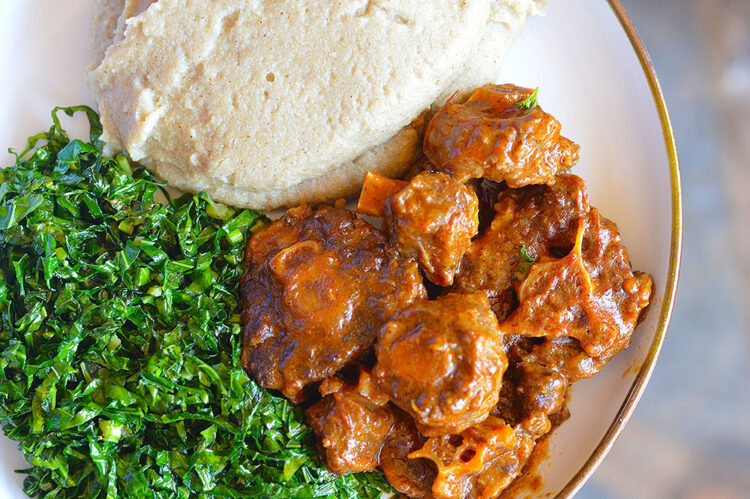 Sadza reMapfunde (Sorghum Sadza)
This is how I make Sadza reMapfunde (Sorghum Sadza) and I am using stone-free, sand-free hupfu from The Grain Hub. It is no secret that over the years many people have grown to dislike small grains Sadza due to the grittiness associated with it. This is due to poor preparation/grinding methods of the producers of the hupfu.
To enjoy small grains Sadza, get your hupfu from best sources. You won't look back. This easy to follow recipe presents an opportunity to enjoy one of the best Sadza dishes out of Zimbabwe. In addition, Sadza reMapfunde offers a wide range of health benefits.
Sadza reMapfunde Health Benefits
The following are some health benefits associated with eating Sadza or porridge reMapfunde.
Anti-inflammatory
Anti-cancer effects
Helps in weight loss
Rich in fiber which is good against constipation
Sadza reMapfunde (Sorghum Sadza)
Course: Main
Cuisine: Traditional
Difficulty: Intermediate
Get This
275g The Grain Hub Sorghum Hupfu

100ml room temperature water

1L Hot water
Do This
Get your ingredients together. Put 100g sorghum in the pot add the room temperature water. Mix to make a smooth mixture that is lump-free.
Add boiling water whilst stirring simultaneously. Turn heat to high, continue mixing until the mixture begins to thicken and boil (kukwata). Close the pot and leave to boil for about 15 minutes (after 2 minutes open and stir to make sure your Sadza is boiling properly and close the pot).
After 15 minutes have elapsed, open the pot and add the remaining 175g of sorghum bit-by-bit and mixing after each addition. Ensure that you break all the lumps that will be forming as you add the sorghum meal.
Close the pot once satisfied that all the lumps have been broken, and allow to simmer for about 5 minutes (kuti rishinyire) before you serve.
Dip your serving spoon in some water before serving to avoid the Sadza sticking to the serving spoon and also to help shape it properly. Enjoy with your favourite relish!
Recipe Video
Recipe Notes
If you find your mapfunde Sadza running over (kututumira) during cooking, this usually happens when hupfu to water ratio is imbalanced. 1) When it happens prepare another paste in a separate bowl & add to pot whilst simultaneously stirring. 2) Or continue stirring until it calms down.
 You can cook porridge with mapfunde/sorghum hupfu. The porridge tasty good too.