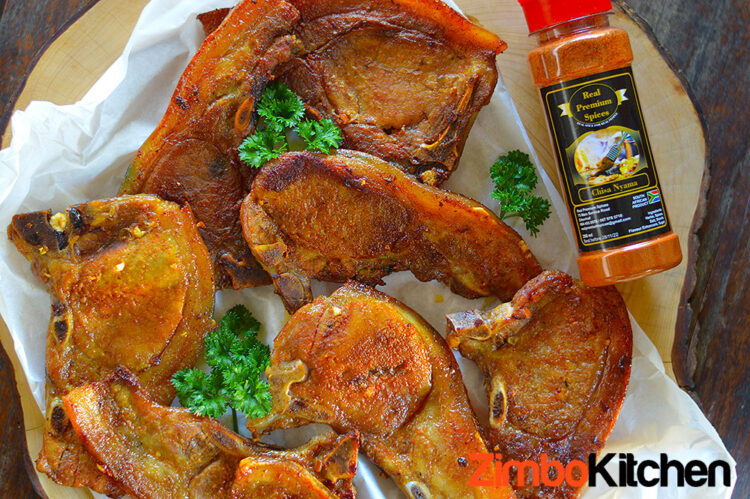 Everyone loves a well flavoured, nicely grilled piece of meat! This is what we have here, using Real Premium Spices' Chisa Nyama spice.
This recipe is perfect for the day when you want good flavour on your meat, but don't want to spend too much time prepping the food! All the work has been done for you in the Chisa Nyama spice blend! All you have to do is add it to your meat, and let it marinate a bit.
You are also more than welcome to braai the meat instead and have that delicious smokey flavour added to the pork chops. You could also just fry the chops if you prefer doing so.
You can serve these with a salad, and starch of your preference which could be rice, potatoes, or Sadza. I also suggest this collection of recipes with pork chops.
Let's get down to business…