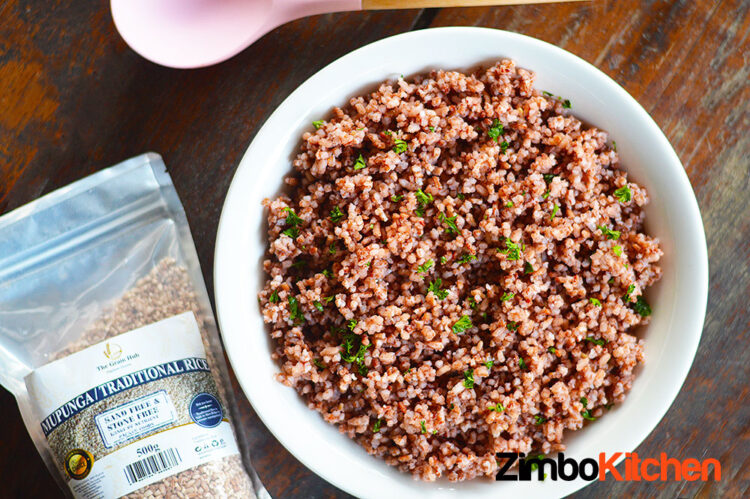 How to Cook Mupunga (Traditional Brown Rice)
While many of us may know how to prepare regular white rice, I have had a number of requests for a post on how to cook plain mupunga (traditional brown rice). So here it is!
It is very similar to how you normally prepare your rice, only for this one we add a little bit more water, and more time for the simmering in order for it to get well cooked through. I'm using this traditional mupunga from The Grain Hub, a local company, whose promise is that their grains are stone free, and sand free. They hold true to their promise. This rice was grit free! If you've run away from eating it because of the varieties with grit that you've tried, you need to give this one a go.
Most enjoy this traditional mupunga with peanut butter, as rice rine dovi. There's, however, also nothing wrong with enjoying it as is, with a stew or roasted meat and some gravy, not forgetting the vegetables of course! Let's get down to preparing it.
Details
Cooking time
30 – 35 minutes
Do This
Get your ingredients together. Put the rice in a pot, wash and rinse it about twice.
Add the water. (If you want it to cook quicker you may use boiling water). Add salt and bring to a rapid boil then reduce the heat.

As the water is getting less in the pot, continue to reduce the heat by a notch until all the water is finished, and the rice is tender, and cooked through. Taste for seasoning and adjust accordingly. Enjoy!