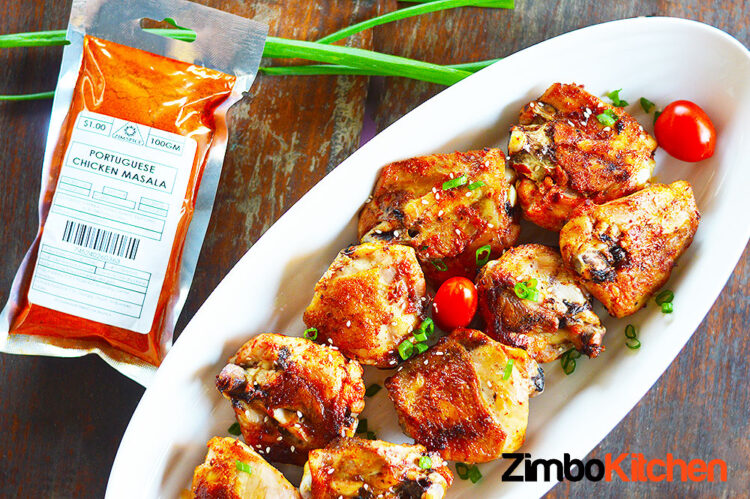 Roasted Portuguese Chicken Masala Thighs
This is yet another way in which you can "spice up" your chicken, pun intended! I used the Portuguese Chicken Masala spice blend from Zimspice. I love that it's effortless cooking (the spices have already beenmixed for you), with bold flavours coming through. The Portuguese Chicken Masala spice blend has a lovely balance of spiciness that's not overpowering when you add it to your meat. However, the key is in how much you add! If you want it to be very spicy, or chili, then feel free to add more! Or if you want it to just have a hint of spiciness, then you just add accordingly!
Enjoy this dish with any starch or your preference from rice, sadza, or potatoes. And any suitable accompaniments from your sauces, and vegetables will do.
Get This
1 kg chicken thighs

1 1/2 tsp Zimspice Portuguese Chicken Masala

3 tsp garlic, grated

1 tsp salt

1 tbsp lemon rind

3 tbsp oil
Do This
Get your ingredients together. Put your chicken in a bowl. Add the rest of the ingredients and massage them into the chicken. Cover, and refrigerate for a minimum of 2 hours so the flavours can seep into the meat.
Place chicken on preheated oven tray and roast for 40 minutes or until golden brown. (Flip the chicken over half way through the cooking time). Enjoy!