5-6 Servings
~ 2 hrs
2 kg free range chicken (road runner)
1 litre cold water
1 medium onion, chopped
3 medium tomatoes, chopped
1 1/2 tsp salt
2 tbsp smooth peanut butter
extra water for the peanut butter sauce
The free range chicken a.k.a road runner is one of our popular dishes. My mother-in-law brought us some over the holidays so I decided to make one in peanut butter sauce. The family, especially the children enjoyed them to the last bit! It's pretty much the same as the stewed road runner, save that here we're adding peanut butter.
NOTE: There's not need to add an extra cooking oil when preparing this dish. The chicken already has some natural oils so it will cook in that. However, if you notice that the oil is too much, you may drain some at step 4, that's what I had to do in this case!
Resources/Equipment You Will Need
Large pot
Chopping board
Sharp knife
Wooden spoon
Quick Instructions
Get your ingredients ready.
Cut your chicken and put it in the pot.
Add water and salt. Close pot, bring to the boil then reduce heat to a gentle simmer for about 40 min or until the water is finished.
When the water is finished, fry the chicken until it has a lovely golden brown colour. Add more water, close the pot and simmer for about 60 min or until the chicken is tender. (Check as you go. You may add more water if the chicken is not yet cooked after the initial addition of water)
When the chicken is cooked, set it aside in a bowl. Using the same pot. Fry the onions for about 2 minutes. Add the tomatoes and fry for about 5 minutes. Stirring occasionally.
Add the peanut butter, stir until it's incorporated into the tomato and onion mixture. Add enough water to make a soup consistency that you're satisfied with.
Return your golden brown road runner to the pot.
Stir gently until the chicken pieces are coated in the peanut butter sauce. Close pot and allow to simmer on very low heat for 10 min, giving time for the flavour of the sauce to sip into the meat. Stir occasionally during this time to avoid it burning underneath. Check for seasoning and adjust accordingly.Enjoy!
Pictorial Detailed Instructions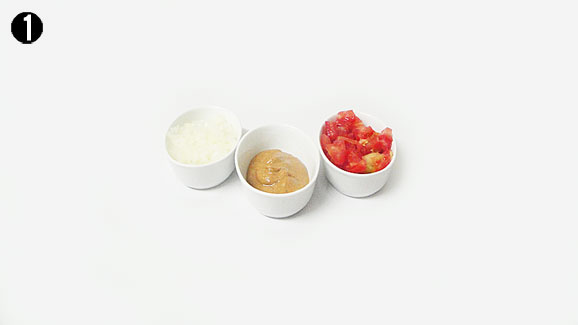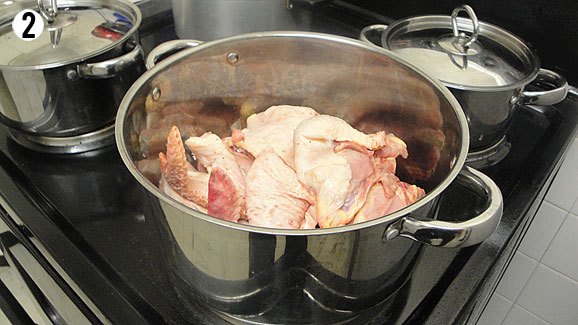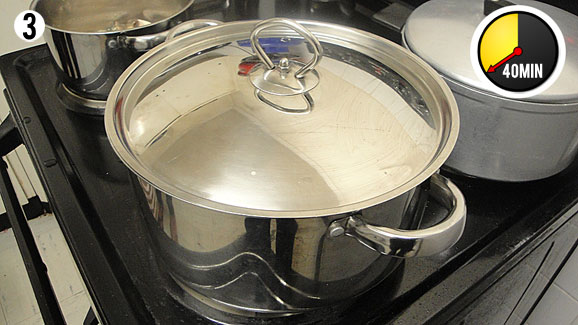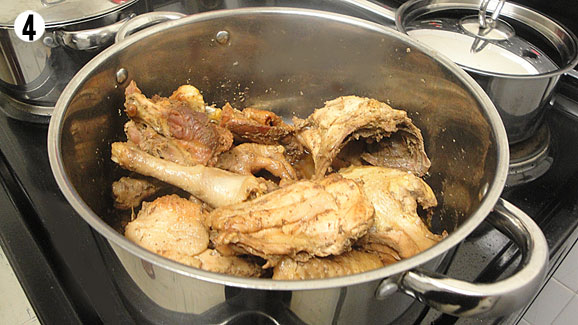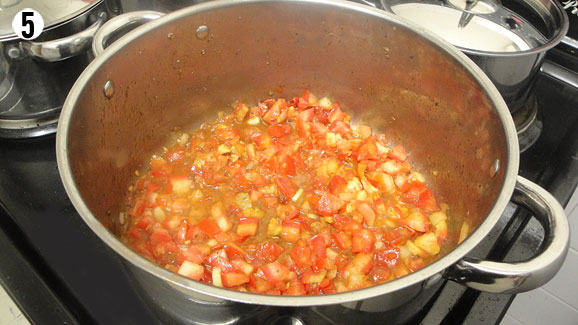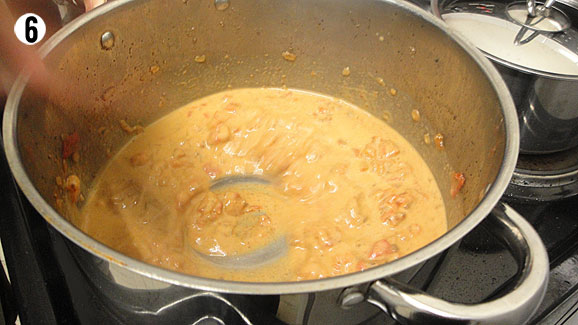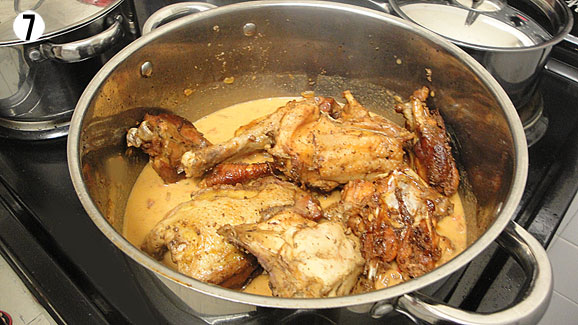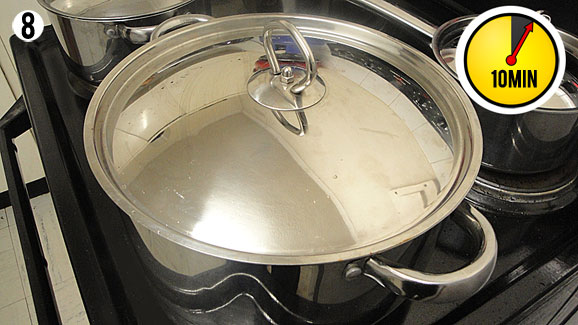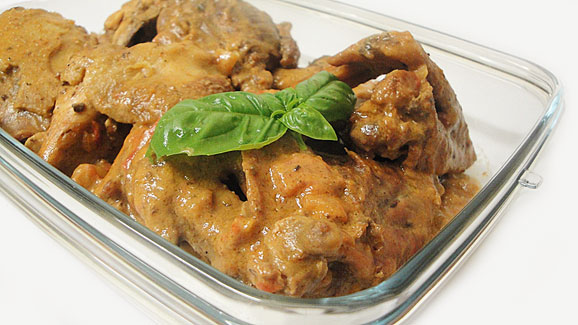 That's all there is to it. Enjoy with sadza or peanut butter rice for the ultimate peanut butter experience! Do give it a go and leave a comment below!