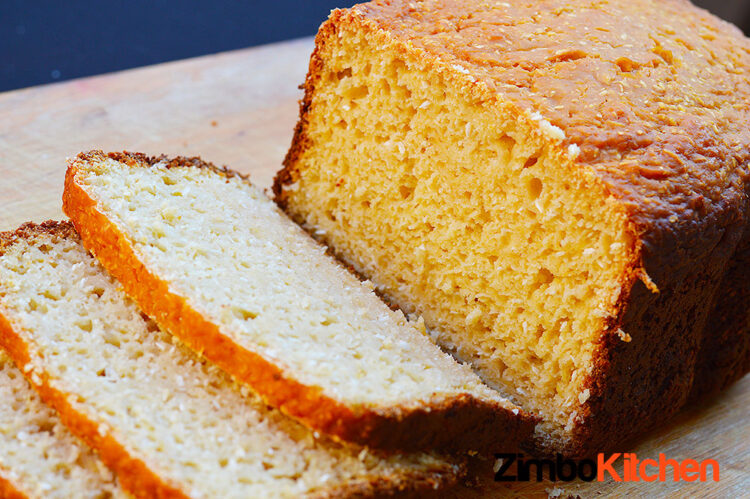 Bread Maker Coconut-Apple Cake (Video)
Join me as I make this scrumptious coconut-apple cake using a bread maker. Although I am using a particular bread maker, any bread maker can be used to produce the exact same results. What I expect to vary will be the baking time.
I estimate this cake will need at least an hour in any bread maker (it needed 1hr 30min in my bread maker). Thereafter insert a skewer or tooth pick in the centre of the cake to check if it is done. When the cake is done, your probe should come out without any residue sticking on to it.
So this is how it will go down…to prepare the batter, we will start by mixing all our dry ingredients. We will then add the wet ingredients and combine everything to form a batter of a certain consistency.
Only proceed to put the batter into the baking pan when you achieve a thick dropping consistency as shown in video.
Set your bread maker baking settings and bake the cake. As mentioned, start checking if it's done at about an hour.
Serve the cake as is or with your preferred beverage or as dessert with custard or ice-cream.
Here is what you will need.:-
Print
Get This
3 cups (360g) self-raising flour

1 tsp baking powder

1 cup sugar

3/4 cup desiccated coconut

1 large apple, grated

3 eggs

500 ml sour milk

125ml (1/2 cup) oil
Using Regular Oven
Say you have no bread maker at hand, go ahead and use a regular oven to bake the cake. Set your oven to bake (only) and bake for 45 minutes. At 45 minutes start using the skewer to determine if your cake is done. Enjoy!