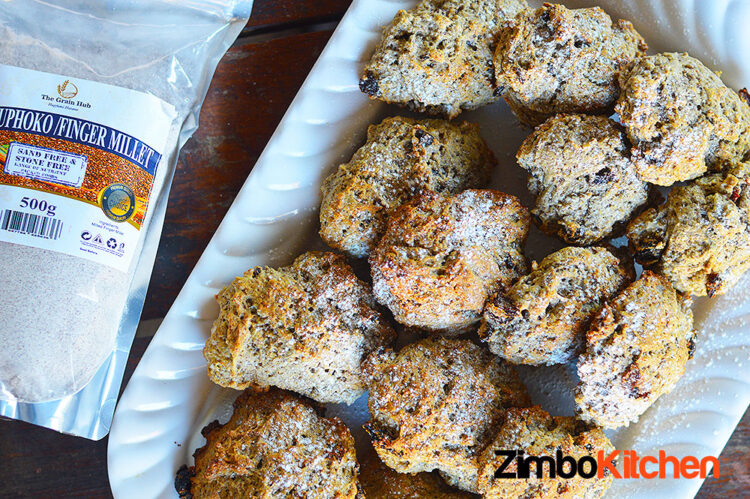 Zviyo and Custard Rock Buns
These tea time, any time treats are absolutely delicious! You have got to try them! Don't get hung of preparing sadza only with Zviyo (Finger Millet). There's more you can do with it to enjoy this highly nutritious grain, beginning with these rock buns!
Make sure you use zviyo that is grit free if you want to enjoy these. To achieve that, I used the sand free and stone free zviyo from The Grain Hub, and my oh my!
Enjoy with a cuppa, or a beverage of your liking. This can also be great for the lunchbox.