makes 22 Servings
~ 35 minutes
150g margarine/butter (softened)
1/3 cup castor sugar
2 cups plain flour
1 tbsp cocoa powder
1 cup Corn flakes, lightly crushed
3/4 cup dessicated coconut, toasted
1 cup icing sugar
1 tsp margarine/butter
1 tbsp water
The first time I tried these cookies they didn't quite come out the way I was expecting. As we all know when in the kitchen, sometimes things work out and sometimes they don't. However, I refused to be defeated and a week later I've tried these again, made some tweaks to the ingredients and voila… perfecto!
Quick Instructions
Preheat oven to 160 degrees Celsius/310 degrees Fahrenheit/ Gas Mark 4.  Get your ingredients together.  Put your margarine/butter (150g) into a bowl, add the castor sugar (1/3 cup) and mix until light and fluffy.
Put your dessicated coconut (3/4 cup) in a pan and toast it until it's a beautiful golden brown colour. Sift flour (2 cups) and cocoa powder (1 tbsp) into the bowl and stir.
Add lightly crushed Corn flakes (1 cup) and toasted coconut in two batches and mix until just combined.
Lightly grease the baking sheet with pure vegetable oil and scoop a level tablespoon of the dough onto the baking sheet. Bake for about 35 minutes or until they have become firm to the touch. In the meantime, make the chocolate icing. Sift icing sugar ( 1 cup) together with cocoa powder (1 tbsp) into a bowl. Add a teaspoon of margarine or butter.
Stir then add enough water to make a stiff paste (about a tablespoon).  Put boiling water in a saucepan.
Place your bowl with chocolate icing on top of the saucepan with boiling water and stir until it becomes a spreadable, "runny" icing. You may add little bit more water to make it more "runny". When the cookies are done, let them cool for 5 minutes then spoon the chocolate icing over them and enjoy.
Pictorial Detailed Instructions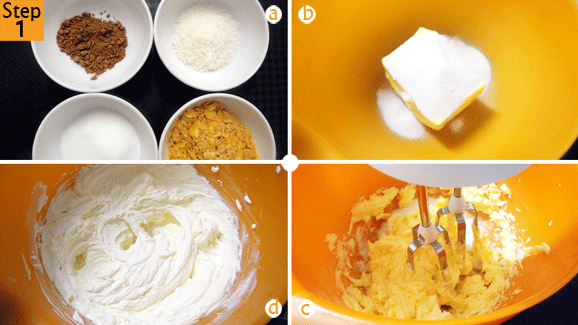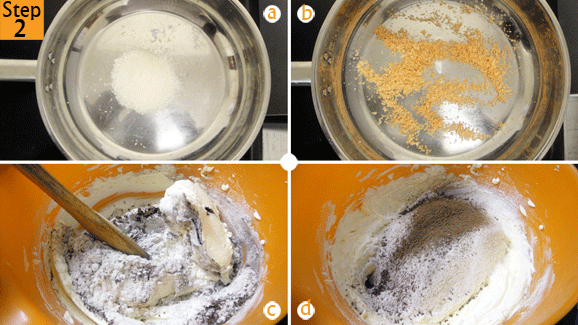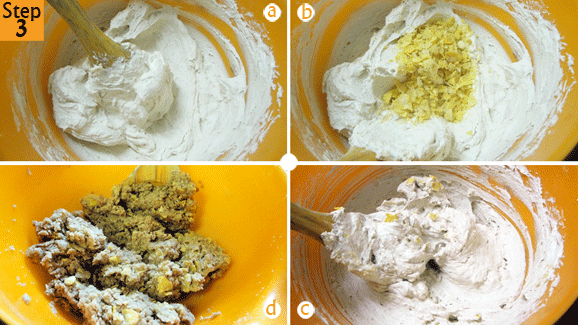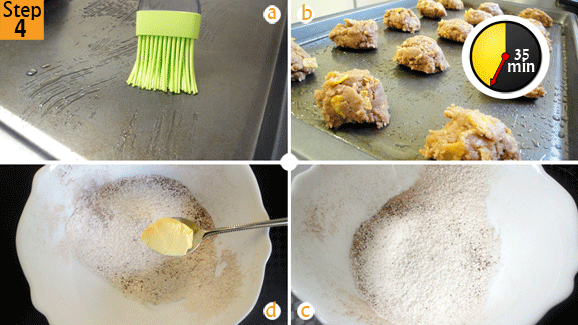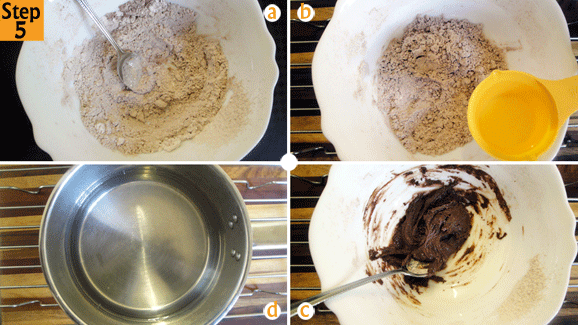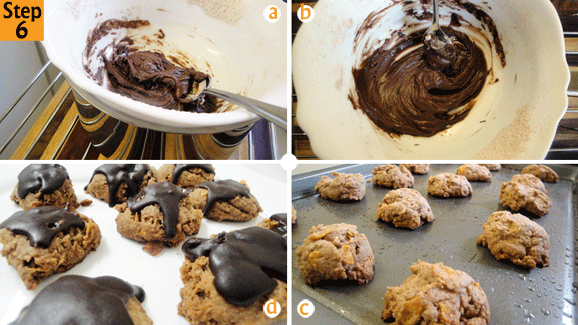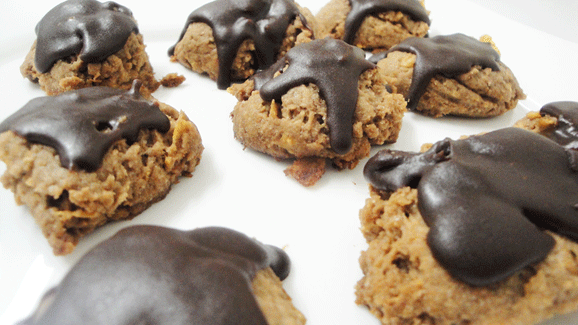 That's all there is to these cocoa and coconut cookies. If you want, you can substitute the corn flakes with bran flakes and the plain flour with wholemeal flour to make these healthy cookies. Try them out and let me know how it goes. Sign-up here for my newsletter so you can receive new recipe updates by email when they are published here on the blog.