3-4 Servings
~ 1 hr
16 lasagne sheets
600ml white sauce
100g Parmesan cheese
500g fat-free mince
250g premium bacon
1 medium onion, chopped
1 large carrot, chopped
1/2 medium green pepper, chopped
4 cloves garlic, chopped
1 tbsp pure vegetable oil
1 1/2 tsp all in one curry powder with garlic
1/2 tsp ground cumin
1/2 tsp whole coriander
2 large tomatoes
1 tsp salt
1/4 tsp ground black pepper
sprinkle of paprika
2 tbsp tomato sauce
25 ml fresh milk
1 tbsp flour
150ml water
Flavours bursting in the mouth, check! Taste buds tickled, check! Total enjoyment of meal, check! My family and I absolutely enjoyed this dish. Everyone went for seconds with my kids even wanting a third helping! There's no complication really when it comes to preparing lasagne. It's all in the layering and of course how the filling tastes.
I prefer soaking my lasagne sheets before cooking so they become tender and cook for less time when I eventually bake them in the oven.
Resources/Equipment You Will Need
Casserole dish
Medium sized pot
Chopping board
Sharp knife
Wooden spoon
Teaspoon
Quick Instructions
Get your lasagne sheets ready.
Soak them in a single layer in hot water for 10 min after which drain the water and allow them to "dry" on paper towel or dishtowel.
In the meantime, get all your other ingredients ready. These include 16 lasagne sheets, 600ml white sauce; 100g Parmesan cheese; 500g fat-free mince; 250g premium bacon; 1 medium onion, chopped; 1 large carrot, chopped; 1/2 medium green pepper, chopped; 4 cloves garlic, chopped; 1 tbsp pure vegetable oil; 1 1/2 tsp all in one curry powder with garlic; 1/2 tsp ground cumin; 1/2 tsp whole coriander; 2 large tomatoes; 1 tsp salt; 1/4 tsp ground black pepper; sprinkle of paprika; 2 tbsp tomato sauce and 25 ml fresh milk
Put oil in the pot. Add your bacon.
Add the onions, garlic, green pepper and carrots. Cook, stirring occasionally until the bacon is slightly browned. Add the mince, salt, curry powder, coriander and ground cumin. Stir and cook until mince begins to brown. Add tomatoes and ground black pepper. By this time you should have drained your lasagne sheets and placed them on paper towel or dishtowel to "dry" up. If you hadn't done so, no worries, do it right away!
Close pot and simmer on medium-low heat until the tomatoes are cooked (about 5 minutes).  Mix flour, milk and water together. Add this to the pot.. Add tomato sauce. Stir, close pot again and allow to simmer for 5-10 min. Your filling is ready. Go here to learn how to prepare it. Preheat oven to 180 degrees Celsius/ 350 degrees Fahrenheit/Gas Mark4.
Once the white sauce and meat is ready you may now begin to assemble your lasagne (my lasagne had 4 layers with 4 lasagne sheets in each layer). Lightly grease the casserole dish with oil, margarine/butter. Your first layer will be the meat. This will be followed by the lasagne sheets.
Add another layer of the meat on top of the lasagne sheets. Next, drizzle the white sauce on top of the meat. This is followed by a sprinkle of Parmesan cheese. This completes one layer. Repeat process until you get to the final lasagne sheet layer (after the meat is finished). Add white sauce as the second from last topping.
Sprinkle your Parmesan cheese and paprika as the finishing touch.  Bake in preheat oven for 30-35 min or until it's golden brown on the top and the pasta (lasagne) is tender and cooked.
Pictorial Detailed Instructions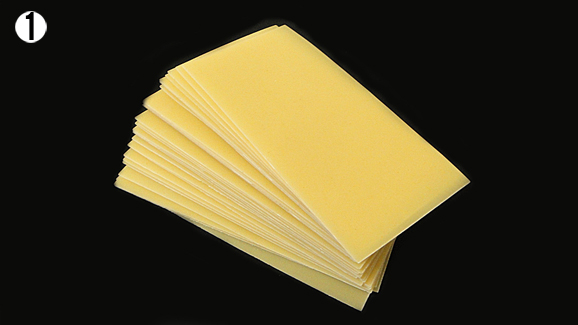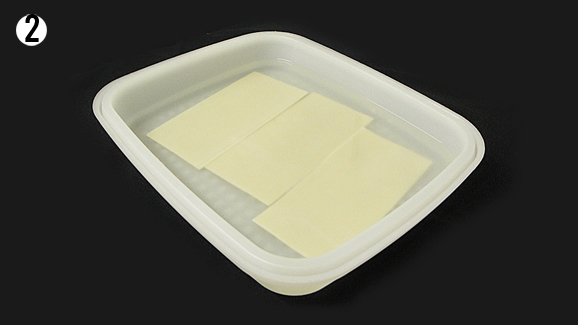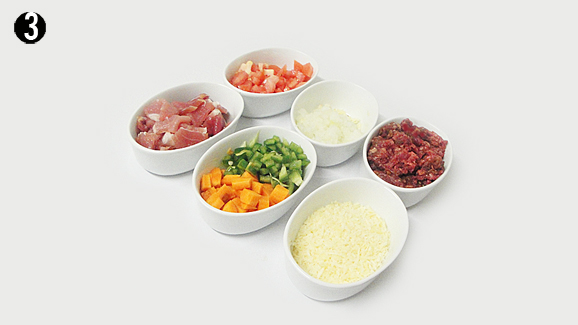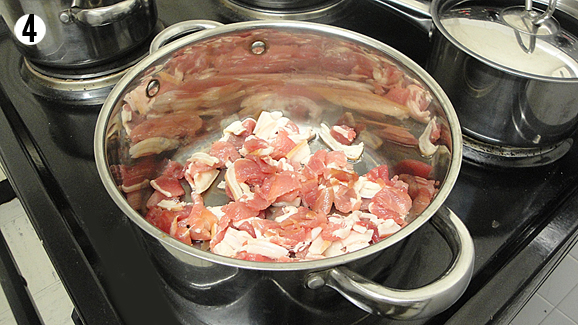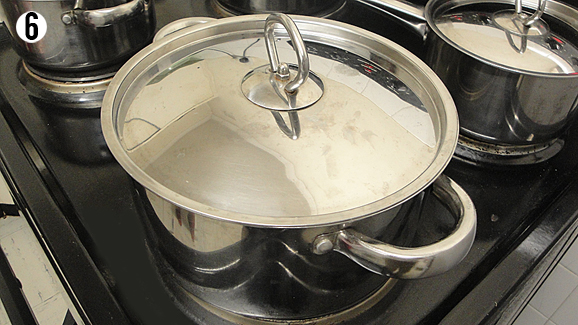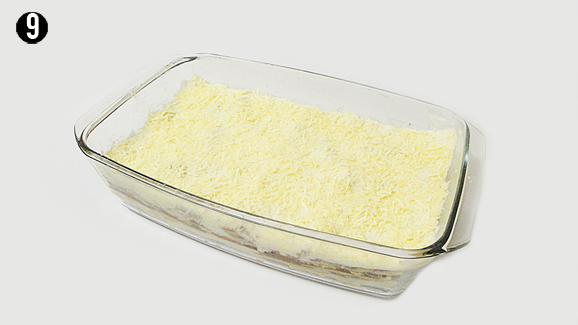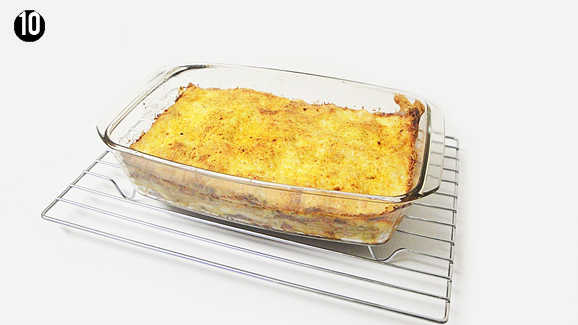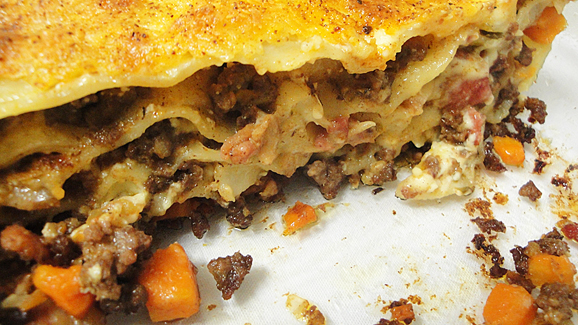 You definitely need to give this one a go. You will love it! Serve it with a salad or some steamed mixed vegetables. Let me know how it goes in your kitchen when you try it out. I'd love to hear from you.