makes 12 Servings
~ 25-30 min
1 heaped cup quick oats
400ml buttermilk/ Lacto
1 cup Self-raising flour
1/2 cup Plain flour
1 tsp baking powder
1 tsp mixed spice
1/2 tsp bicarbonate of soda
1/2 tsp salt
3/4 cup old fashioned brown sugar
1 egg
125ml melted margarine/butter
These oatmeal muffins as the name suggests are mnandi (good!) They are a great "pick-me-up" treat for the morning. Calcium found in buttermilk or lacto which I used here has amazing benefits for our bodies including providing healthy bones and teeth among others. These muffins are also rich in fiber from the oats, which means your digestive system would be jumping for joy as you eat. Fiber helps with maintaining a healthy digestive system, among other benefits.
These muffins are so easy to make and taste absolutely splendid. Buttermilk, which is an important ingredient in the recipe gives a fabulous rich texture as well as taste to the muffins. They are not heavy on the tummy and every bite leaves you wanting more! The best thing about these muffins is that they don't take time at all to prepare! You'll be done with everything from the preps to the baking in 30-35min at most! (This is after you've soaked your oatmeal which we'll talk about in the recipe) If you want you could also prepare your own buttermilk from scratch. Learn how to do so HERE.
Resources/Equipment You Will Need
12 hole muffin tray
Cupcake liners (check my online store if you need some)
Mixing bowl
Sieve
Wooden spoon
Whisk
Measuring cups
Measuring spoons
Cooling rack
Quick Instructions
Get your ingredients together. These include 1 heaped cup quick oats; 400ml buttermilk/ Lacto, 1 cup Self-raising flour
1/2 cup Plain flour, 1 tsp baking powder, 1 tsp mixed spice, 1/2 tsp bicarbonate of soda, 1/2 tsp salt, 3/4 cup old fashioned brown sugar, 1 egg and 125ml melted margarine/butter.
Put the oats in a bowl. Add your 400ml buttermilk/ lacto. Give a quick stir until evenly incorporated. Cover with cling wrap and allow to stand for 1 to 2 hours. This is so that the oats are softened and get incorporated well in the finished muffins.
After the soaking time, preheat oven to 180 degrees Celsius/350 degrees Fahrenheit/ Gas Mark 4. Line your muffin tray with the cupcake liners.
Sift the flours, baking powder, bicarbonate of soda and mixed spice into a bowl. Add salt and the sugar. Combine gently using a whisk until a uniform colour is achieved.
Make a well in the middle. Add the egg, melted margarine and your soaked oatmeal and buttermilk mixture.
Mix gently using a wooden spoon this time until just combined. (Do not over-mix as this will result in a tough "cookie" muffin :D!)
Using a tablespoon, spoon the mixture into each cupcake liner. Fill up to 3/4 full (to give room for the muffins when they rise). Bake in preheat oven for 25-30min or until skewer inserted comes out clean.
Allow to cool on cooling rack. Enjoy!
Pictorial Detailed Instructions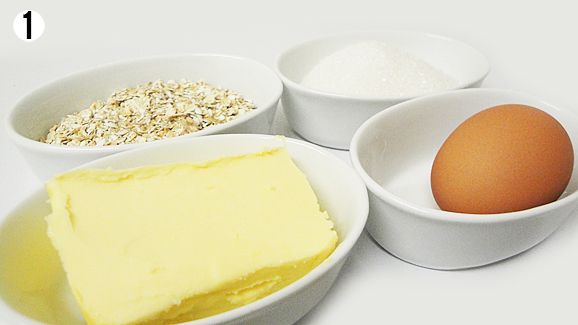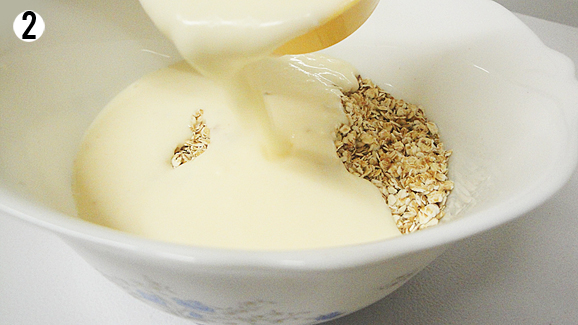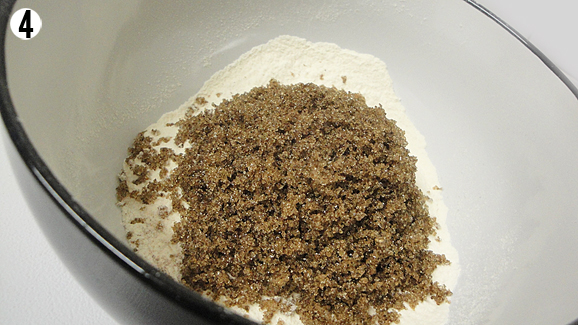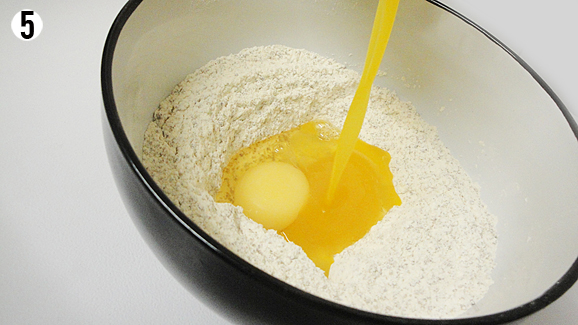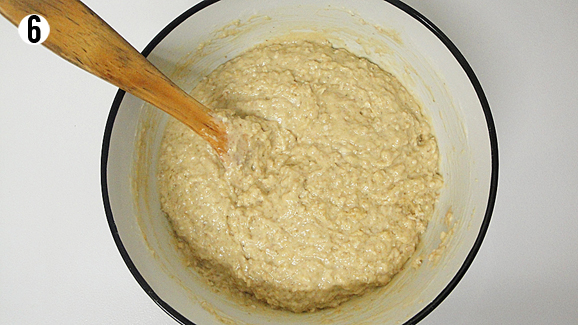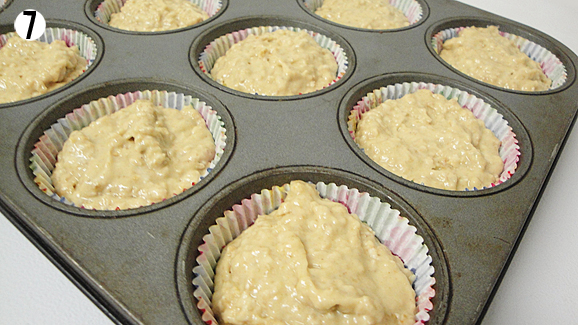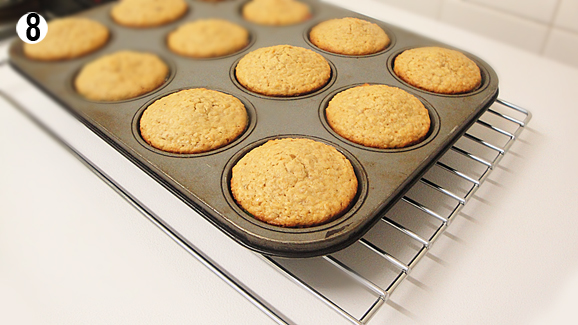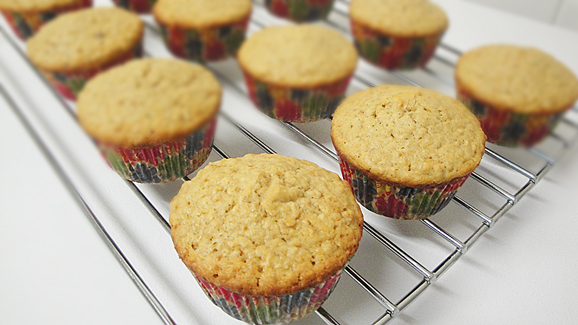 Go ahead and try these out. You'll love them, especially if you love oatmeal! Leave a comment below and let me know how it goes.