makes 12 Servings
~ 15 - 20 minutes
1 3/4 cups self raising flour
3/4 castor sugar
1 tsp baking powder
1/2 tsp salt
1/2 bicarbonate of soda
100 ml margarine/ butter (melted)
250 ml peach yoghurt
1 egg
1 cup dried peaches (chopped)
I love yoghurt and I love dried fruit, so having both of these ingredients in a muffin was absolutely yummy in my tummy 🙂 The great thing about this recipe is that in a matter of minutes you would have finished preparing the batter and 20 minutes latter you can enjoy them with a hot cuppa!
Quick Instructions
Preheat oven to 180 degrees Celsius/ 250 degrees Fahrenheit/ Gas mark 6. With your ingredients ready. Place your paper muffin cups into your muffin tray and grease them. Sift flour (1 3/4 cups self raising flour), salt (1/2 tsp), baking powder (1 tsp) and bicarbonate of soda (1/2 tsp) into a bowl. Add castor sugar (3/4 cup).
Mix until all the dry ingredients are well combined. Make a well in the middle and set aside. With your melted margarine/ butter ready (100ml), add the egg (1 egg), peach yoghurt (250 ml) and whisk until everything  is mixed up well.
Take set aside bowl with dry ingredients and pour the yoghurt, egg and margarine mixture into it. Mix well but be careful not to over-beat. Add the dried peach pieces (1 cup, chopped) and mix until everything is just combined. Your batter will be having a thick consistency and that's exactly how it's supposed to be! So don't panic 😉 Spoon the batter into each greased paper muffin cup. Bake for 15- 20 minutes or until golden brown and skewer comes out clean when inserted.
Pictorial Detailed Instructions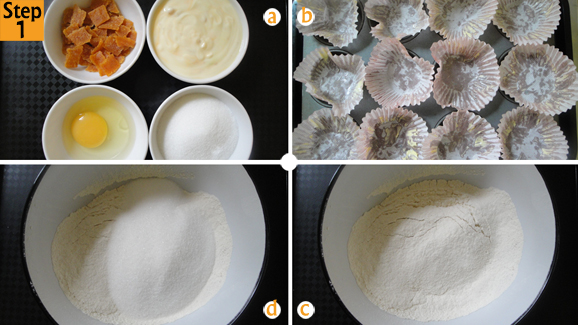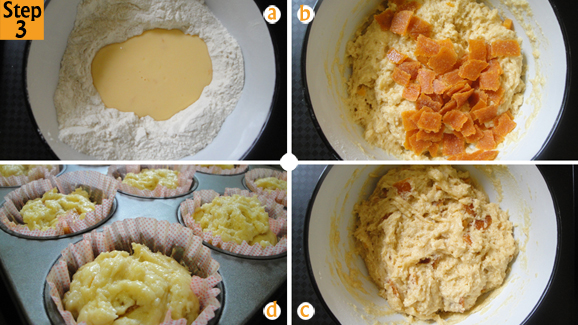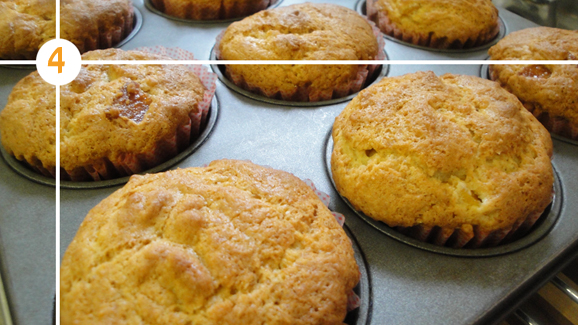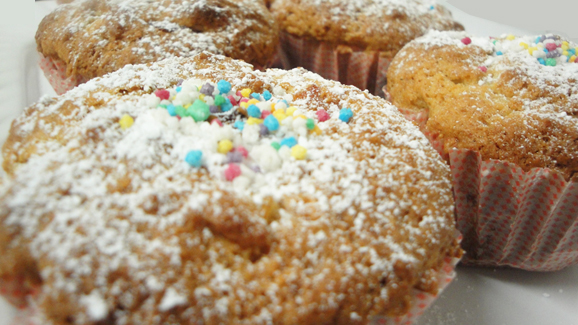 So that's it. Pretty simple and the taste is just yum! Try them and let me know how they go in your kitchen.You may leave your comments below. If you are not already a part of my popular mailing list – ZimboKitchen Today – a warm invitation to sign-up here. I use it to send new recipes  as soon as they are published on the blog.