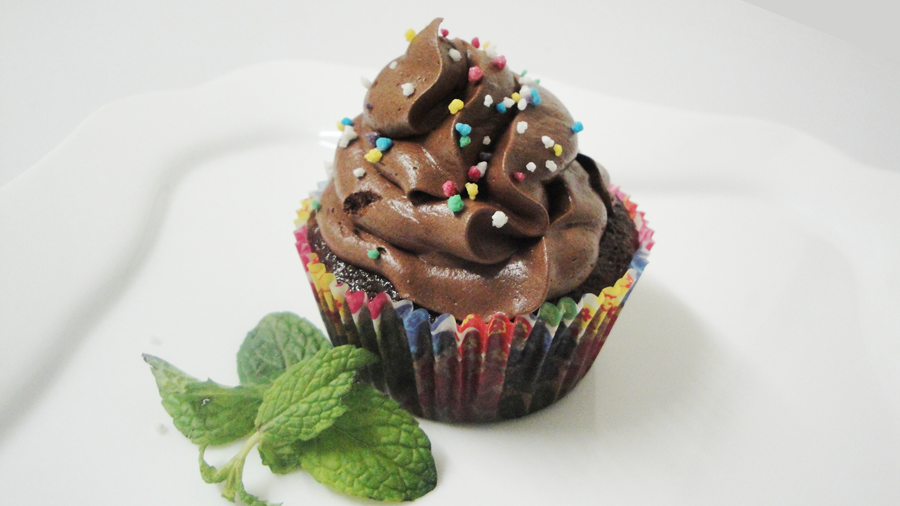 Rich egg-free chocolate cupcakes with a minty Chocolate Mousse topping
If you love chocolate then this is going to blow you away! Death by chocolate 🙂 I love love love chocolate and this combo here was absolutely divine. The cupcakes were light and fluff and the chocolate mousse had an amazing velvety texture that just "melted" in your mouth. Mint and chocolate work well together and this is what this mousse had. If you want to give this Mousse Chocolate Mint flavour don't hesitate get some from your nearest stockist you will absolutely fall in love with it.
Right this is important, so this recipe is the same as my rich egg free chocolate cake found here. You follow everything in that cake recipe from step 1 to step 2, after which you continue from here where we're starting, that is pouring the batter into your cupcake liners. If you wish to use cupcake liners such as those I have used in this recipe you are welcome to have a look at what I have in my store while stocks last.
Quick Instructions
Preheat oven to 170 degrees Celsius/ 330 degrees Fahrenheit/ Gas Mark 3/ 150 degrees Celsius in a fan assisted oven. Place the cupcake liners into your muffin pan. Pour or spoon the batter into the cupcake liners and leave about 1 – 2cm from the top.
Bake in preheat oven for 15-20minutes or until skewer comes out clean when inserted.
When your cupcakes are done they should have an almost flat surface on top as shown in the picture. This is so that you can have leverage to put your chocolate mousse topping.
Place the cupcakes on a cooling rack and allow them to cool completely before doing anything.
Prepare your chocolate mousse and put it in your piping bag.
Pipe any design you wish onto each cupcake.
When all cupcakes have the chocolate mousse topping, refrigerate for 1 hr in order to set the mousse.
Pictorial Detailed Instructions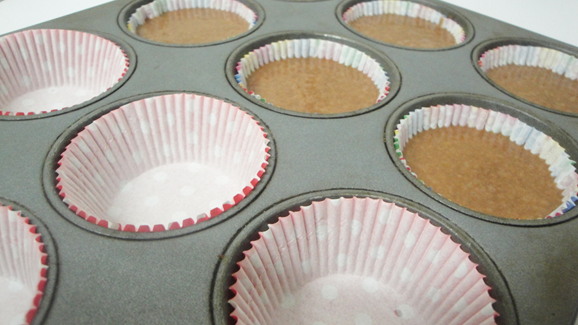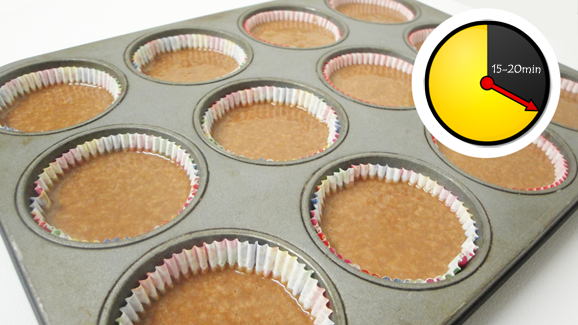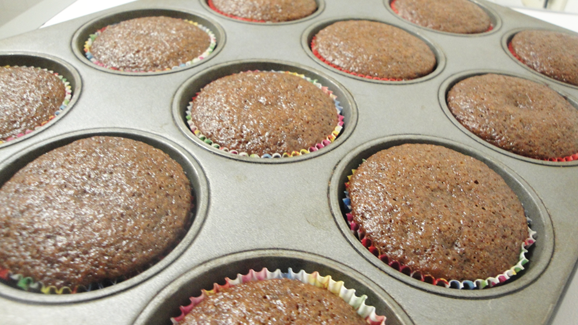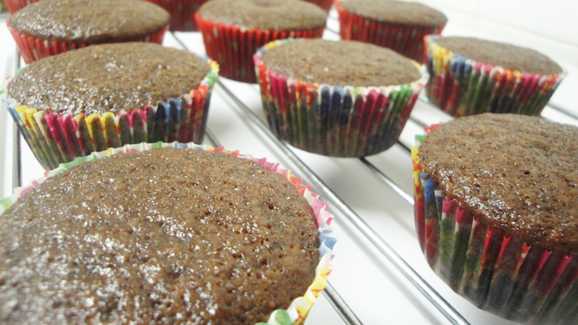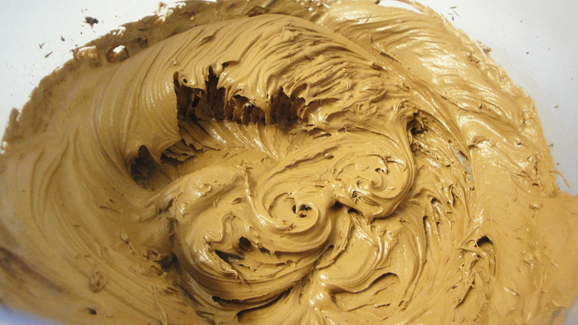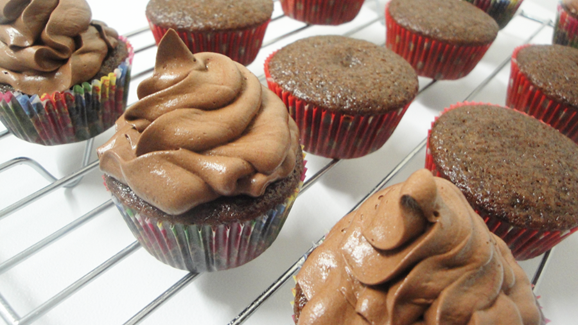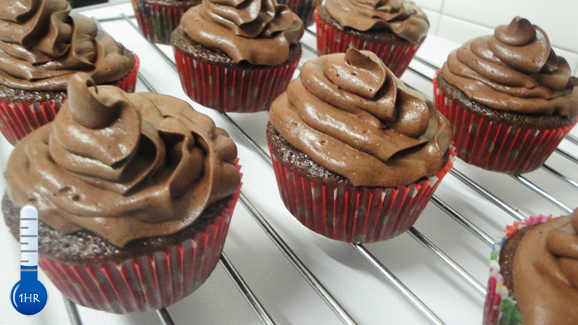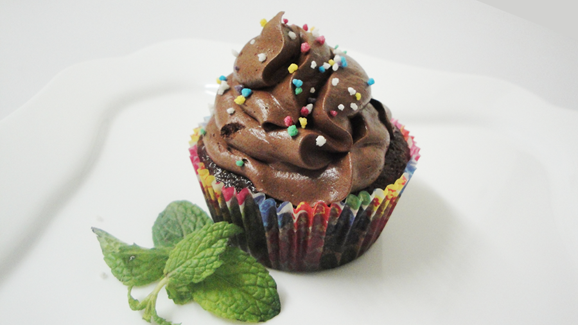 So as you can see, pretty simple but gobsmackingly delicious. You have got to try it and taste the awesomeness of this dessert. Whoever you prepare it for, be it yourself, a loved one, friends, family, whoever…. they'll be asking for more and just can't get enough of it. This will be a perfect ending to any meal or day for that matter.  Let me know how it goes, I'd love to hear from you. If you are not already on my new recipe mailing list please sign-up here, I did love your company.