5 Servings
~ 5 minutes
1 large carrot (grated)
1/4 small cabbage head (shredded)
1 tsp salt
2 tbsp oil for frying
Cabbage can sometimes be so bland and boring when you eat it the same old way EVERYDAY!! So this quick and easy variation, which my mum also used to prepare, makes all the difference, especially when you're sick of cabbage rakaboiliswa (sp :D)  (plain boiled cabbage) or cabbage fried with tomatoes and onions which is a very popular recipe here in Zimbabwe. In 5 minutes max you should be done.The idea here is to leave both the cabbage and carrots a little bit crunchy but cooked at the same time. It's fab with some sadza and your preferred relish, be it beef stew, chicken stew, mince, mazondo, or whatever tickles your fancy.
Quick Instructions
With your grated carrots (1 carrot) and shredded cabbage (1/4 small head) ready, heat oil in pan.  Add the cabbage and salt (1 tsp). Fry for about 2 minutes. Add the carrots.
Fry for another 2 minutes and that's it. Your sauteed cabbage and carrots are ready.
Pictorial Detailed Instructions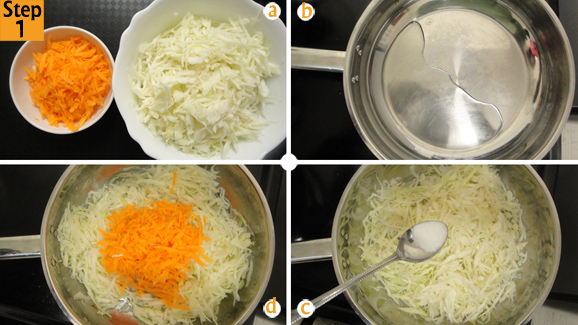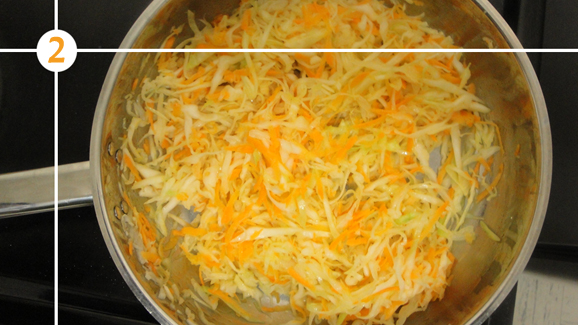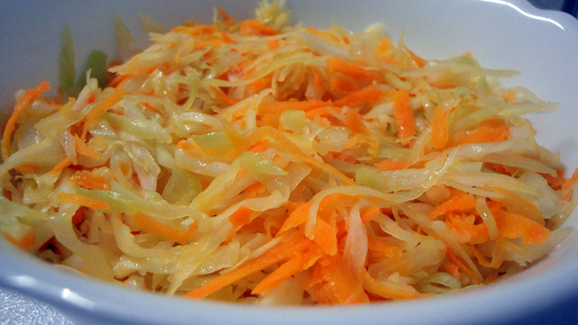 So there you have it. Simple, quick and easy variation of cabbage. You can even call it a warm "coleslaw" without the mayonnaise 😀 . If you hadn't done so already, give it a go and remember to give me feedback on how it turned out.