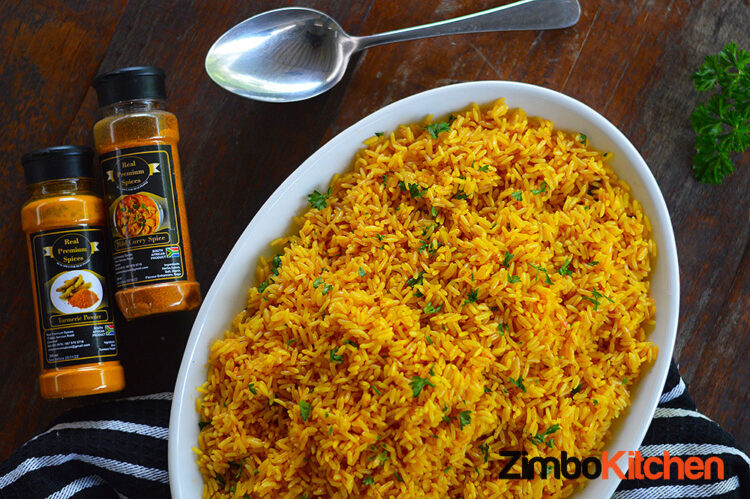 Rice is one of those things that you can easily get hung up on in preparing in the same way all the time! It's no secret that variety is the spice of life! So here's this mild spiced rice (pun intended!) you can try out, and switch things up a bit.
It is family friendly, so even the young ones can partake and enjoy. Not forgetting that it's really tasty too! I used Real Premium Spices' Mild curry powder, Paprika, and Turmeric, and they all blended together well to make the rice pop! Serve this with your preferred protein, and vegetables.
Details
Cooking time
30 – 40 minutes
Get This
1 medium onion, chopped

3 tbsp cooking oil

1 tsp Real Premium Spices Mild Curry powder

1 tsp Real Premium Spices Paprika

1/4 tsp Real Premium Spices Turmeric

1 1/4 tsp salt

1 tsp garlic, finely chopped

3 cups rice

6 cups boiling water
Do This
Get your ingredients together. Put oil, onions, garlic, mild curry powder, paprika, and turmeric into a pot. Heat on low heat until fragrant.
Increase heat then add the rice, and salt. Stir until all the rice grains are coated in the fragrant, seasoned oil.
Add the water, bring to the boil then reduce heat to a simmer until the rice is cooked through and the water is finished. Taste for seasoning, and adjust accordingly. Enjoy!