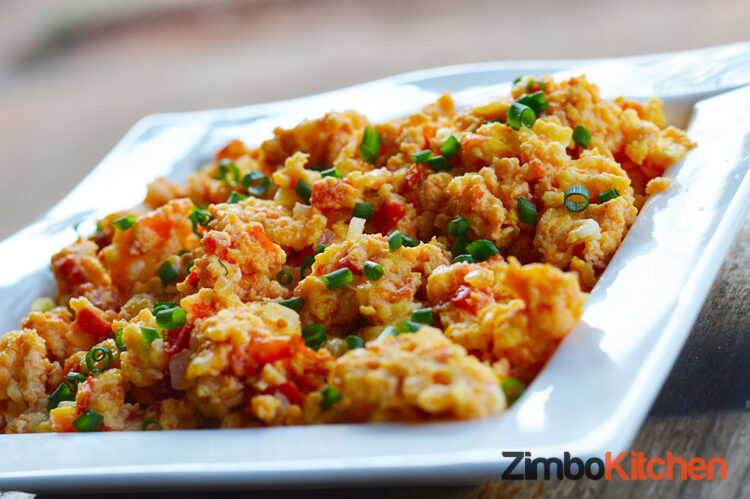 Tomato & Onion Scrambled Eggs (Video)
This is one of Zim's favourites. A lot of us grew up with this deal. Very tasty and comes in many variations too.
So this is one super simple variation that I usually do in my kitchen.
Depending on the number you are making this for, break some eggs into a bowl, scramble them and set aside. In this recipe I used 5 fresh eggs. Cut up your tomato and onion.
In a pan pour some oil for frying and cook a simple tomato and onion soup. Once your soup looks ready, pour your scrambled eggs into the pan with the soup and mix.
Continue mixing making sure nothing sticks to the bottom of the pan (if not using a non-stick pan).
That's it, serve with bread on the side or as part of a bread sandwich. All kinds of breads will do with these eggs. Yum!