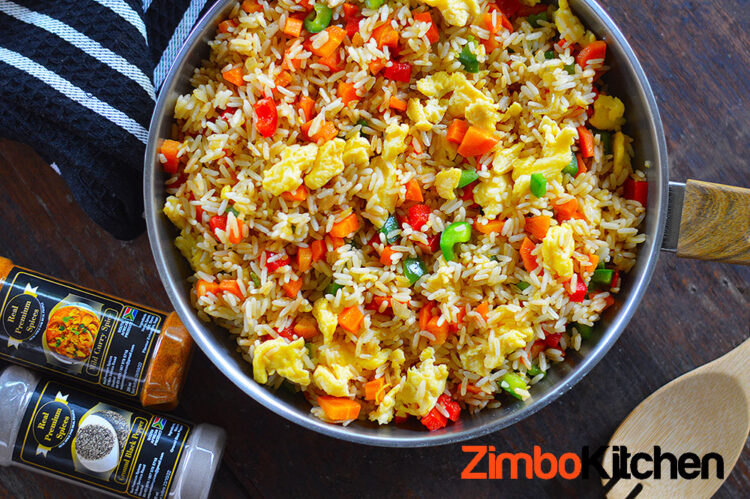 Mild Curry Egg Fried Rice
Fried rice is a great quick fix. Especially on days where you want to make use of those leftovers in the fridge, or you have the odd 2 carrots or a handful of green beans at hand which will not be enough to make a full meal with on their own!
It has many variations, this here is one of them. It's easy, delicious, and quick to prepare. Great for a day when you don't want to spend too much time at the stove as well.
For this recipe, I used Real Premium Spices' mild curry powder and ground black pepper. Simple flavors that worked well in the dish.
You can serve this rice as is, I drizzled some sweet chilli sauce and enjoyed it! If you must, you can prepare the good old mbuya's soup, and some more vegetables and roasted chicken thighs. Let's get down to cooking…